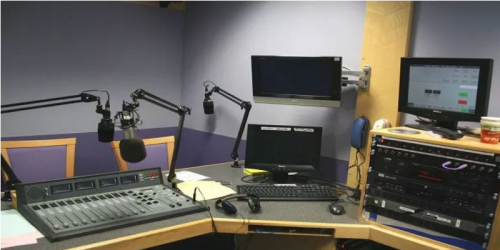 Broadcast radio is still a very popular career choice for many people. Even with the advancements made in technology, including the growth of internet radio and podcasting, radio is still going strong and it will continue to do so.
If you want to enjoy a career in radio, there are various paths you can take to get into the industry. Here is a guide to some of the best ways to break into the radio industry and enjoy an exciting and rewarding career.
#1. Find Out About the Different Roles
First of all, spend some time thinking about all the different roles there are in broadcast radio, because this can affect your route into it.
You may want to be a disc jockey, but this is not the only job available. In addition, you may find that you would prefer to be a traffic director or work as a sound board operator.
There are lots of options, so it depends on what you prefer. You may want to check out the National Association of Broadcasters (NAB) website to get a good idea of the jobs and what they entail, and then you can use this to start planning your own career.
#2. Get Some Volunteering Experience
If you want to work in radio broadcasting, you will have to show your commitment to it, and there is no better way to do this than through volunteering. You wont get paid for volunteering, but you will get valuable experience, and it will look impressive on your resume when you apply for your first job.
Look for opportunities to volunteer wherever you can. Many people volunteer for their college radio station, so consider this. But there may be other options.
For example, you may be able to volunteer at your local hospital, which often have radio stations for the patients. Some stores even have their own radio stations, as do various clubs and organizations around the country.
You can get a lot of excellent experience while volunteering, and you will also learn what you enjoy doing most. So when the time comes to find a job, you will have a better idea about the direction you want to go in.
#3. Do an Apprenticeship
One of the best ways to get started after you have a bit of volunteering experience is to do an apprenticeship. This will allow you to learn the ropes from inside the industry, and you will get unprecedented access to the radio industry.
Find somewhere with a professional recording school so that you can learn in a serious setting. Choose where you go carefully because you may find that some places will provide excellent access to the industry.
Its essentially a form of on-the-job training rather than studying in a classroom. You will often be able to pair up with a professional and get real hands-on experience. You can also use the experience to form connections with professionals, who are the people who can help you progress in your career.
#4. Intern at Smaller Stations
After you have done your apprenticeship, or as another career route, you could work as an intern at a small local radio station. There are lots of benefits of interning, so look out for opportunities in your area and further away, and dont wait for opportunities to come to you.
Look for locally owned stations, and you will find that these are easier to get your foot in the door. Once youre in, you will have a fantastic learning experience, and you can learn about the whole setup.
#5. Become a Promotions Assistant
Becoming a promotions assistant is another good option for getting started in the industry. It wont be glamorous to start with, and youll be doing the stuff that no one else wants to do, but it can get your foot in the door.
You could be involved in coordinating events, setting up equipment, representing the station at events, answering the phone, and many other jobs. Its hard work and the hours are long, but its a great way to get started.
It will show that youve got what it takes to succeed and that you can progress in this career. Youll make some great contacts, and youll also be there when a better job turns up.
#6. Get a Career in Radio
There are few industries as exciting as radio. If you have always dreamed about working in broadcast radio, there is nothing to stop you.
The above options are all possible ways to get into the industry and improve your chances of getting a fulfilling job in this industry. So if you love the radio, you can find a job in this industry and enjoy a very fulfilling career.
Related posts:
3 Job Search Secrets The Best Employers Wish You Knew
3 Signs Your Interview Isn't Going In The Right Direction
How To Be More Confident At Work
RRFCs origins date back to the 1980s, when our founder and CEO James Petulla (then a working DJ at a radio station) was teaching classes at a broadcasting trade school. Seeing a clear disconnect between how the school taught its students and the students ability to actually break into radio, he believed there had to be a better way to help students get jobs in radio once they graduated. Knowing the radio business, he realized that the people most likely to get hired were the people who had already gotten in the door of the radio stations, not the ones simply flashing their trade school diplomas. He came up with the idea of the mentor-apprentice approach, where students could bypass the internship stage and simply be trained on-the-job by working DJs. Thus, the Radio Connection was born. The concept worked so well, and so quickly, that James began looking for other industries in which the mentor-apprentice approach could help students break in. Not long after, the school expanded to include the Recording Connection; a few years later, the Film Connection; and more recently, the RRF Culinary Arts School.