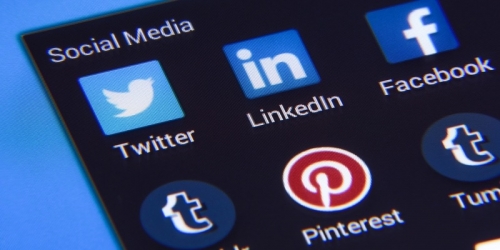 If your LinkedIn is not receiving many views, and virtually no recruiter traffic, the culprit could be a stagnant profile.
In today's competitive LinkedIn marketplace populated by 450 million members, a profile that simply exists is not likely going to drive the traffic you need to get the nibbles (and the interviews!) you need when engaged in a full-on job search.
In fact, engaging with readers and your connections on a regular basis will increase the number of people who visit your site, and impact the quality of those who are checking you out.
Thanks to technology and some user-friendly LinkedIn features, this task is easier than ever – and often can be performed from a mobile device at any time and any place.
#1. Share
Search for stories of interest in trade publications, websites and news sites. If readers like you might find something interesting, then share it using the LinkedIn icon generally found at the top or bottom of the article. Once selected, you'll be prompted to add a few words of your own to introduce the article.
Articles of interest can also be found on LinkedIn Pulse (available online and by mobile app), or by selecting "posts" after entering a topic of interest on your LinkedIn home page's search bar.
Another treasure trove of articles can be found amongst LinkedIn's multitude of groups. Consider joining groups of interest and start reviewing.
Check in daily, or request that updates be sent in digest form weekly or otherwise to your email for easy perusing.
#2. Write
Did you know that LinkedIn is one of the few sites where self-publishing is welcomed? If you have an idea or would like to share insights related to your career aspirations, consider writing your thoughts and hitting "Publish."
There's no need to write a novel – 300 words will do!
With regular publishing and sharing, you will absolutely increase your LinkedIn traffic and may even wind up with quite a following!
Photo Credit: Bigstock