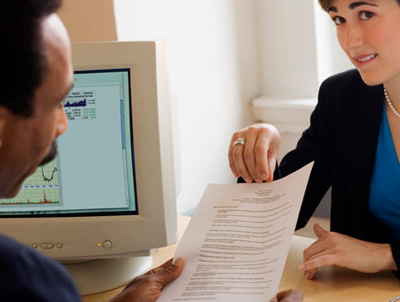 So you have that job interview booked! You can make so many job interview mistakes, but you really want to do your best, some things you might want to avoid. Making any one of these can hurt your chances of getting the job or have the employer hire another candidate who didnt make these common job interview mistakes. Help me find a job Read on and avoid them in all cases:
10 Things You Should Not Say In A Job Interview
1 "Sorry Im late." It goes without saying that punctuality is key. Your interviewer doesnt want you to arrive for work 20 minutes late every morning.
2 "Whats your annual leave and sickness policy?" It doesnt look good if, before youve even been hired, youre planning your absence from the company.
3 "Ill just take this call." Mills says a large number of candidates think it is OK to take telephone calls, texts etc during an interview. It isnt.
4 When asked, "Where do you see yourself in five years?" never say, "Doing your job." As much as this might be a genuine answer, Nott says candidates should "try to build a response around the experience they would like to have gained and the level of responsibility theyd like to have, rather than threatening the interviewers job."
5 "My previous employer sucked." No matter how mind-numbingly boring those roles might have been, "speaking badly of a previous employer is not only unprofessional, but also reflects on your character," Pratap says. Your new employer will contact your former employer for references following an interview, so its never wise to burn your bridges.
6 "You make widgets? I thought you made cricket bats." Failing to research your prospective employer fully is a big faux pas. "Saying youve looked at their website is only marginally better – employers expect far more research," Mills explains.
7 "Bloody hell." Never swear in your interview. It can happen, especially if your interviewer is themselves prolific with the profanities, but dont let them set the standard of the interview and remain professional at all times.
8 "I was very good at sorting out PEBs by using ARCs." Dont fall into the industry jargon of your previous employer or assume the interviewer knows anything about your experience, Pratap advises. Instead, speak clearly about your skills and experience to avoid any confusion or misunderstanding.
9 "Do I really have to wear that uniform?" Any criticism of staff uniform will go down like a lead balloon. Do you think your interviewer enjoyed wearing that fluorescent green ensemble when they performed your role?
10 When asked, "What do you expect to enjoy most about this role?" never reply with any of the following: the perks, the pay, lunchtimes, my co-workers or the holidays, Do not talk about those.