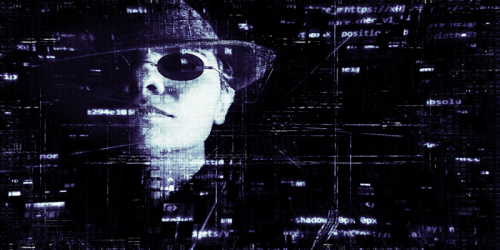 With advances in technology, the possibility of fraud has increased. As more people rely on digital and electronic media for their purchases, banking, communication, etc., entrepreneurial thieves are finding ways to steal information and money. Fraud investigators are charged with helping prevent this and for investigating when an incident occurs. As a result, there is a continually growing demand for educated and experienced fraud investigators. These specialists are employed by law enforcement, the federal government, banks, insurance agencies, and healthcare organizations. Others enter private practice and work for clients who need their help.
Career Description: Duties and Common Tasks
There are a variety of tasks assigned to a fraud investigator. Fraud investigators typically work on cases such as credit card and insurance fraud. They perform a range of tasks including interviewing individuals involved in the case, working with officials from the organization impacted by the fraud, and partnering with law enforcement when necessary. Investigators meet with those who are involved in the case including employers, complainants, and witnesses. They research transactions and records, especially electronic or digital transactions or records. They will also execute and serve search warrants and collect evidence of any fraudulent activity including surveillance operations. Fraud investigators will often partner with individuals from local, state and federal criminal justice systems including attorney generals and prosecutors as they present the results of their investigation and testify in court.
How To Become A Fraud Investigator
To become a fraud investigator, an individual must have at least a high school diploma. Most will earn a Bachelors degree before entering the field. The most common degrees are in economic crime, cyber security, criminal justice, law, accounting, fraud management and business administration. Most states require that fraud investigators are licensed and others also require continuing education to maintain the investigators license.
The hiring process will vary depending on the organization, but most will include the following steps and requirements:
- An applicant must have either a degree in a related field or possess relevant experience. Depending on the hiring organization, the applicant may not need a degree. The degree will often count as experience and make the candidate more attractive to the hiring organization.
- The applicant applies to the job as fraud investigator
- The applicant will be asked to interview for the position
- The applicant will undergo a physical examination, polygraph exam, drug test, and a background investigation
- The applicant is selected for the position
- The new investigator undergoes on-the-job training
Training As A Fraud Investigator
Most organizations want a fraud investigator to have previous experience in some type of investigations or to possess an undergraduate or associate degree in a relevant discipline. An investigator may also become a certified fraud examiner. Certification is issued by the Association of Certified Fraud Examiners and requires the investigator to pass an online examination. Most fraud investigators also must complete on-the-job training as well.
Prospects
There are so many prospects for those trained in investigating fraud nowadays. With increasing amounts of fraud online, the cybersecurity area has grown dramatically. Fraud for insurance businesses is also a huge part of the industry and even casinos, even though casinos can use a lot of methods to prevent fraud, they often use outside people too.
Other Experience And Skills
Individuals who are experienced in background investigations, criminal investigations, insurance casualty claims or suspect business practices are usually the most desirable candidates for positions as fraud investigators. Fraud investigators should possess certain skills including how to take statements, how to conduct interviews, how to collect and protect evidence, and how to write reports.
There are several different titles within the field of fraud investigators. These include fraud examiner, fraud analyst, fraud investigator and fraud investigation officer. The job description for each of these may differ slightly depending on the hiring organization.
Fraud investigators can expect to earn a median annual salary of close to $70,000. The outlook for job growth is excellent and is expected to grow between five and eight percent by 2024.