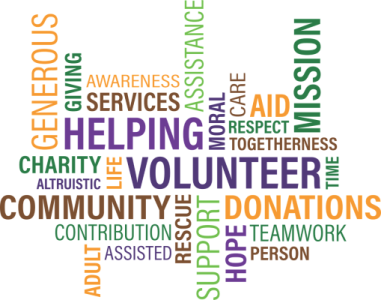 Volunteer recruitment can be a long, audacious process. When working for a charity or non-profit organization its easy to get caught up worrying about finding unpaid workers, and forget about how to plan for them. If, however, you focus on simplicity and make it easier for people to apply, your application requests will increase significantly.
Finding Volunteers
In order to find volunteers you will need to cast a wide net, using more than one method to attract them. After all, youre looking for free help; therefore, many will move, grow tired, lose interest or have to leave due to work commitments. In order to succeed you need to be persistent and master the art of rinsing and repeating.
Word of mouth is still one of the most effective ways to get new recruits. Encourage volunteers to bring a friend with them and spread the word on Facebook and Instagram – or where they tend to "hang out" in the digital realm. Social media is one the best resources at your disposal. Its free, accessible, and most importantly, provides a platform that could make your blog posts and articles go viral. This level of exposure can do more for your organization than most other forms of traditional advertising.
In addition, get in touch with clubs, corporations and businesses that support charitable ventures. If a company has a community affairs/relations department, send them your proposal. While they are usually set up to provide monetary donations, some of them will provide staff on a volunteer basis if they like your cause.
Designing the Application Process
People are giving up their own time to help you; therefore, you need to make the application process as easy and clear as possible for them. Design a simple application form that can be submitted online. If youre in doubt about the legalities of hiring asylum seekers, immigrants or anyone with a criminal record, seek legal counsel beforehand about what information they will need to provide on the form.
When youre ready to interview potential candidates keep everything informal. The last thing you should do is make the interviewee feel on the spot. Ask them why they want to volunteer, what theyd like to learn, and how they hope to gain experience.
Performing Criminal Records Checks
The purpose of a Criminal Records Bureau check (CRB checks) – now officially called a Disclosure and Barring Service (DBS) check – is to assess someones criminal record and determine whether or not they are suitable for a specific job. This is a legal requirement for certain roles within the volunteer sector, such as those involving children and healthcare.
Only employers and licensing bodies are permitted to request a DBS check – volunteers are not allowed to perform checks on themselves. In order to apply for a DBS check you must either register directly with DBS or use a third party service, such as uCheck.
If you havent worked for a charity or non-profit organization before, dont worry if youre not getting much interest from volunteers straight away. It can take a long time to get the ball rolling. Just keep getting the word out and encouraging others to spread the message.