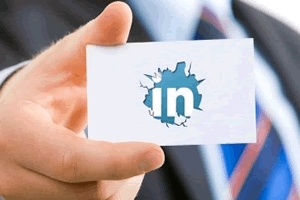 The internet has come as a Godsend for the contemporary job seeker. If you are not leveraging on the vast opportunities that abound online, it is high time you got on the bandwagon. LinkedIn is at the center of this revolution and has been hailed as the modern version of employment agencies.
Redefining Professional Job Search
This social networking platform for professionals is a cut above other social media forums. It offers a business-oriented platform where you can meet hundreds of potential employers immediately you create your profile.
But that's not all that LinkedIn has going for it. The statistics are simply impressive. With close to 300 million active users from more than 200 countries, you can bet that your CV will be available to the most potential employers in your target industry. Big employers such as Microsoft, Ebay and Netflix use this as their recruitment tool which highlights the importance of this platform.
Tips on Exploiting the Job Opportunities on LinkedIn
While LinkedIn provides a sure way of interacting with potential employers, research shows many job seekers are not optimizing on its immense power. To improve your chances of landing that dream job, consider these factors:
Your profile tells it all: If you do not create the most detailed profile on LinkedIn, you should be prepared to wait forever before a prospective employer comes calling. In essence, employers are guided by what you have on your profile to know you as a person hence the need for a detailed personal, education and employment history as well as websites and relevant industry information.
Networking as the Holy Grail on LinkedIn: Posting your profile is never enough because employers are also after your personal initiative. They want to see a visible potential employee who is in connections and groups pertinent to their target industry. As a caveat, make sure you connect with relevant people and companies which are trusted and established.
Keywords are key: Make sure you identify the keywords you want to target because LinkedIn is a search engine which employers use for quick search. Make sure your keyword is in the profile to enable potential employers to find you easily when they are seeking to recruit.
Capitalize on job search function: It is a highly overlooked tool that you can optimize to get that dream job fast and easily. The job search section is a must-visit page every time you are logged in.
Recommendations: When an expert reviews your skills and recommends you, it highlights your potential to employers. Such experts range from your former employers to tutors. Their views are respected especially when you include their contact information.
Follow dream companies: Information is power, as they say, and if you have a target company, you need to know what is happening around its operations. The best way to do this is by following this company because you will be the first to know when an opportunity arises within its ranks.
There is no gainsaying the integral role LinkedIn can play in making your job search more fruitful. You just need to use it like a guru to land that dream job.
This has been a guest blog post
Recruitment consultant web design company expert reviews .