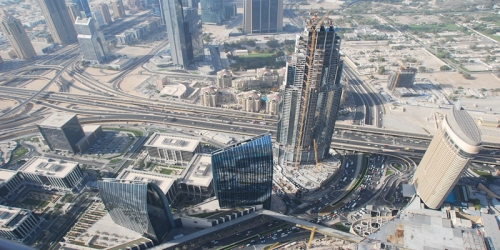 As you probably know, working in the Middle East and in the UAE in particular is no longer the bane that it once was - i.e. being in the dessert with nothing to do but ride a few camels is a far cry from the glitz and glamour of today. And so the very large expat salaries are not as prevalent as they once were. Its simple really - people actually want to move and make their life here. And in a market that is booming, there are a number of positions that are available in various fields and areas. So how do you find jobs in Dubai
Lets get down to it: In order, here are the best methods of getting a position in the UAE:
Get transferred with your current company They will take the hassle out of transferring to another country and probably pay you a similar salary, tax free and with an additional allowances for being forced to live out in the sun and get a tan.

Get a job through a friend. If someone you know is recruiting, this is your surefire way to get into the market. However, dont believe that your friends and relatives can get you a job. Unless they are a well connected Emirati or own their own business in the free zone, they probably cant.

Come out here and apply like crazy! It is simple. If you want it, come and get it, as with most things in life. So, how do you get a job? Well, sorry to state the obvious, but you really need to hop on board a plane and stay here for at least a few weeks and probably more than a month. The longer you stay, the more realistic your chance, and there is even the possibility of finalising your papers. Lets compare this turnaround time to the West. If you want to change jobs in London, and London was your home town, you would be looking at a few weeks. And, consider a London employer employing an overseas worker - well, it would take longer. So dont underestimate the time your job search will take in a new country. Now in the UAE, even though 80% are expats, and things could move a little quicker, they usually dont. There are reams of paperwork and bureaucracy to get through especially in some of the hierarchical organisations that exist out here. Nothing ever moves faster than snails pace (especially during rush hour!) - so stick your patience hat on and chill.
In the time you spend here you should bang on as many doors as possible to try and see as many people as possible. From every person you meet, you should aim to obtain more contacts. It is a numbers game and who you know makes a big difference. This may be an arduous exercise, but you should find this useful - youll be surprised at how many people will be willing to help out - whether it is pointing you in the right direction or giving you their key contact who would love for you to work for them.
Industry seminars are usually good places to bump into potential employers. There is also a formal networking session that happens fairly frequently called Contact Networking Dubai. ( http://www.cnetdubai.com ) which is definitely worth attending, whether you are looking for a job or not. There also various groups that are on linkedin.com that you can check out. You should also spend time looking around the town to get a feel for where you might want to live and the type of place you could afford at the salary you might receive. With cost of living rising to Western standards, you may even find that this is just too expensive a place to jump ship to. Also check out the groups on http://www.Linkedin.com .
A word of advice - it would help to do a little planning before you come over. Its remarkable the number of people who come to the UAE without a clue of what to expect finally managing to meet an employment agency on the last day before they leave. So, get on the phone and arrange a few meetings.
Employment agencies are notoriously bad in this part of the world. Its a very basic model of advertise a position and see who applies. If you send your cv in and theres nothing currently available, your cv will end up in the dumper. There are a number of agencies which are a little more professional. In no specific order:
http://www.iqselection.com
http://www.charterhouseme.ae
http://www.bacme.com
http://www.kershawleonard.net
http://www.clarendonparker.com
http://www.bayt.com
http://www.budgerecruitment.com
http://www.sosrecruitment.net
http://www.nadia-me.com
Of course, there are many many more, but these have the better reputation. In fact there are many that you should avoid. If you hear of any company guaranteeing you a job in return for an upfront fee, you know its too good to be true. I refer specifically to Jobs in Dubai ( http://www.jobsindubai.com ), based out of Toronto. Stay clear of these vultures! Your money will end up in a black hole. Many of the agencies and companies will advertise daily in the Appointments Sections of the Gulf News and the Khaleej Times, so be sure to pick up your copies, if you are in town.
You probably need to be aware of the UAE Labour Law. Theres a lot to think about when you consider labour law. Things you may not have even thought about in your home country need scrutiny when you start a new job as an expatriate. In sum, its all about the beginning and the end. What you sign in the beginning will hold firm throughout your term and you wont really be able to change anything associated with your job. And at the end, you need to know about termination and what you get. Make sure it is clear. And the best thing to do is to consult with a UAE lawyer who will check things for you.
Things to be aware of:
In the UAE, salaries are usually quoted in monthly figures.
UK/US/AU/SA educated, essentially means white skinned
Emiratization is a term to describe the % levels that firms have of Nationals in their staff. There are big drives towards reaching at least 30% in some companies, especially in banking and telecoms.
If you dont have a contract that is signed, stamped, approved - you dont have a contract. Never accept to start a job without a contract or a visa. It is suicide.
At the end of your contract you should receive an end of service benefit. Theres no pension here for expats, so this is a kind of bonus that it paid when you leave and based on the number of years you complete. Make sure this is covered for.
Working days could be 5, 5.5 or 6 days a week with Friday as the core weekend day, then maybe Thursday or Saturday also off.
Working hours are a mess also. You could start at 7am and finish at 4pm or you could do an 8am-5pm - or a split shift (9 -1.30 and then 4.30 – 8pm) with a couple of hours off for some shut eye in the afternoon.
Some final words of advice:
Summer is a bad time to come and look for a job. Its probably better to come during September or January, providing it is not Ramadhan or a public holiday.
Dont accept a position with the intention of transferring to another job. You could get banned from working!
Dont just fax your CV to potential employers - itll get binned. Get the resources and call them instead.
Emails are not usually replied to unless you have met someone previously.
If you are serious about looking for a job, then get your degree certificates, marriage certificate and the like attested in your own country. It can be an absolute pain getting this done over here.
It is usually a good idea to get a wasel sim card so that you are contactable while you are here. Its basically a pay as you go plan - and costs Dhs 100 odd.
Positions in the freezones (internet city, media city etc) are usually easier to get than others.
get about 40 passport photos made - youll need them in all the red tape.
make sure your CV is looking the money.
Do you have any other tips your can share for job searching in Dubai? Share your thoughts below!
by sure to follow us on twitter
visit our job portal site for professional career paths - pure-jobs.com