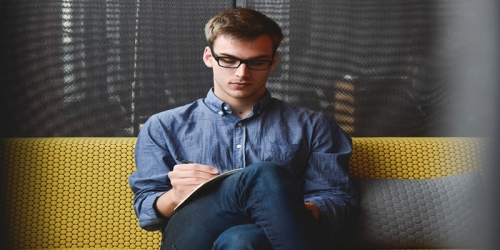 Hiring people is one of the most rewarding businesses that one can do. You may recruit once or twice for your own company but if you do it as a profession, it becomes enjoyable. There are certain things that you need to take in consideration in order to start a recruitment agency. It is not only profitable but self fulfilling career opportunity since it helps other companies achieve their own goals and dreams.
So lets discuss how to become a recruitment agency and be self-employed:
#1.Find capital for your recruitment agency
This is the first and foremost thing that you will need in order to the start any kind of business. You will have to calculate the amount of capital you will need to start the recruitment agency as well as the recurring cost you will need in order to run the business. I know someone that started with less than £10,000. I have also seen other companies with deep pockets starting with over £250,000. Depending on your goals and your particular Niche will need to determine how much money you need to start your business. You can consider apply for a bank loan or finding investors to pull together the capital to start a recruitment agency.
Action point:
See if you can get a Start Up Loan to help you start a business idea
(external site, opens in new tab)
#2.Find an accountant
At the start point, you may think you can forgo an accountant for managing your accounts. This will be the first mistake you will make that will have long time repercussions. Get a professional accountant to manage your books from day one just like any other professional recruitment agency.
#3.
Find a name a name
You will need all the gigs required to run a business like letterheads and contact cards. You will need a name that is serious enough for the market and a professional logo that defines your company and your vision. Choosing a name allows for a degree of creativity, however your name is massively important from both a legal standpoint and a branding point of view. Most of the hard work is done now, you've found a name you like, and it's available so now you need to get a domain. A quick web search will produce a number of companies who can help with this. An important thing to consider here is the reducing importance of having either a .com or .co.uk web address. Choosing a .co or .me makes no difference if a user is searching your website from Google or Bing. The chances are they will search for you company name so as long as you're registered with that search engine then you'll appear in the results.
Action point:
(external site, opens in new tab)
#4.
Get Insurance
Don't forget that you can be hit hard with liability claims once recruitment doesn't perform as promised. Weave up a safety net for yourself with a good insurance company. A recruitment agency is faced with a unique set of circumstances when purchasing insurance. Among other things, a recruitment agency may need to purchase the following:
Professional Indemnity insurance.
Management Liability insurance (which includes, among other things, cover for Directors' & Officers' Liability, Entity Liability and Employment Practices Liability).
Pub

lic & Products Liability insurance - in respect of the recruitment agency's own office risk, general business operations and the acts, errors or omissions of its employees.
Action point:
See if you can setup insurance for your company
(external site, opens in new tab)
#5.Find some office space to rent
Renting office space costs money, which is not in abundance at the start of the business. Therefore, do your researches before you rent out. Go for a space that meets your bare minimum requirements as you can go for luxury once your business starts churning out profits. If you opt for a shop front for your agency, you should ensure your chosen premises has the necessary amenities to help your business grow. From open-plan office space that enables owners to keep track of recruitment activities to discrete meeting space for candidate interviews.


Action point:
See if you can find an office space
(external site, opens in new tab)
#6.Get a website for advertising your services
In the world of today, you cannot survive without an online presence. Invest in a website that helps your clients reach you and read about your services online. The recruitment market is a dynamic environment to say the least, with specialisms, emerging markets, increasing globalization and growing reliance on technology, it is hard for a recruitment company to find its own place amongst so many variables in such a competitive industry. Believe it or not, your website is the marketing hub of your business. You should also consider using a Application Tracking System or a Recruitment Management Software, (ATS) is a software application that enables the electronic handling of recruitment needs. An ATS can be implemented or accessed online on an enterprise or small business level, depending on the needs of the company and there is also free a ATS software available on Pure Jobs.
#7.Determine your role and task
This is one of the most important things you have to do before you open your doors for business. It is of utmost importance that you identify the kind of services that you are able to and will to provide. If you have experience in this industry you know where to look. In case you are stepping into this field for the first time you can start off with the following categories of services:
Direct hire positions are permanent, usually full time positions with benefits. A direct hire position is one in which the client company utilizes the staffing company to find the talent, then hires them directly.

Indirect hire, jobs are created by other businesses that come into existence due to the economic growth of your business.

Contractors, as we refer to them, are different. They are employees working on a contract basis, meaning that they are usually hired to work on a specific project or for a specific amount of time.
#8.Identify your target audience
This is one aspect of starting a recruitment agency that entrepreneurs usually miss out on. Targeting the wrong firms with your services will never bring in any business. Therefore, it is absolutely important that you analyze market trends, your services and the kind of business you want to pitch your services to. Research is the key to success in any business, and starting a recruitment agency is no difference.