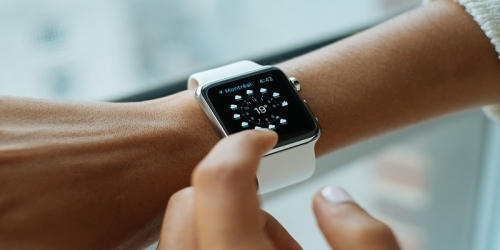 Being punctual is a sought after trait – not only by employers, but also by family, friends, and colleagues. Being on time, or early, for things assures others that you respect people's time.
It also benefits you. When you arrive 10 minutes early to something, you grant yourself a few minutes of wiggle room. You have time to breathe or do any last minute preparation. This will help you go into job interviews more confidently, meetings more prepared, and outings with friends more relaxed.
Rushing around and being late can be stressful. After awhile, it can take a toll on your health and well-being. So, today, challenge yourself to arrive 10 minutes early to anything you have planned. Better yet, force yourself to do this for the next seven days. After a while, it will become a habit.
If you struggle with time management, take an honest look at why you're always running late. Is it because you hit snooze one too many times this morning? Is it because you got stuck in traffic? Is it because that client call went a little longer than expected?
When you identify your time sucks, it will be easier to see what's holding you back from being on time. And, you can take steps to prevent those things from happening in the future.
If you sleep in each morning, force yourself to wake up 15 minutes earlier. If you get stuck in traffic, take a different route. If your client calls always seem to run over, set aside more time for them.
What are your secrets to being on time? Tell us!