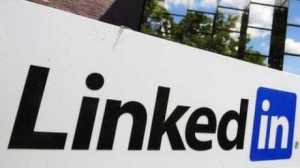 First impressions count and your LinkedIn Summary is the first opportunity a potential employer has to find out who you are beyond a photo and a job title. So, make the most those precious moments. Follow these 5 essential tips to impress employers instead of making them yawn. Implement all 5 of these tips and your LinkedIn Summary will help that phone start to ring!
TIP #1: Never leave the Summary section blank!! A blank Summary means that the first thing an employer sees is your Experience section. Your profile will then be like a resume without a Summary statement at the top, or like a term paper without an introduction. How will recruiters and hiring managers know where to focus or what to concentrate on in your LinkedIn profile if you do not point them in the right direction?
TIP #2: Use all 2,000 characters. If you do not take advantage of this opportunity to write 2,000 characters about yourself, you are missing out on essential keyword optimization. Although the
MOST important spots for keywords are your Headline, Specialties and Job Titles, your Summary section counts too. Load it up with keywords that the next recruiter or hiring manager will be searching for! Using all 2,000 characters will also give you an opportunity to implement TIPS #3, 4 and 5 below.
TIP #3: Tell stories. Share your accomplishments. Everyone likes a good story. If you can grab some attention with something about yourself that we wouldn't know from your resume bullets, you're heading in the right direction. Jason Alba in particular suggests writing PAR (Problem – Action – Result) stories in your summary statement. I would recommend including at least one, and also including up to three bullets with your top accomplishments. Can you "wow" a recruiter or hiring manager with one of your experiences or achievements? Why hope that they'll make it far enough in your Experience section to read about what you've done? The Summary is your first chance. Grab it.
TIP #4: Break it up (with Headers, Sub-Headers and Graphics)! Don't expect anyone to read a big block of text with no graphic interest. Make it visually easy to read. Also, think of some good headlines and taglines that you can use within your Summary. Here are some examples of headers:
▬▬▬▬▬▬▬▬▬▬▬▬▬▬▬▬▬▬▬▬▬▬▬▬▬▬▬▬▬▬▬▬▬▬▬▬▬▬▬▬▬▬
PROCUREMENT AND TREASURY SPECIALIST:
INCREASING THE BOTTOM LINE ON GLOBAL ACCOUNTS
▬▬▬▬▬▬▬▬▬▬▬▬▬▬▬▬▬▬▬▬▬▬▬▬▬▬▬▬▬▬▬▬▬▬▬▬▬▬▬▬▬▬
CREATIVE, STRATEGIC MARKETER | OUT-OF-THE-BOX CORPORATE IDENTITY DESIGNER
▬▬▬▬▬▬▬▬▬▬▬▬▬▬▬▬▬▬▬▬▬▬▬▬▬▬▬▬▬▬▬▬▬▬▬▬▬▬▬▬▬▬
BUSINESS-SAVVY CORPORATE COUNSEL: MANAGING LEGAL ISSUES TO ADVANCE CORPORATE GOALS
▬▬▬▬▬▬▬▬▬▬▬▬▬▬▬▬▬▬▬▬▬▬▬▬▬▬▬▬▬▬▬▬▬▬▬▬▬▬▬▬▬▬
And here are suggestions of subheaders, some of them general and some more specific:
RESULTS:
CAREER HIGHLIGHTS:
BUILDING TRUST | ENGINEERING WINNING TEAMS
AWARD-WINNING PERFORMANCE | SURPASSING TARGETED GOALS
These sub-headers are an opportunity to brand yourself. Do you know what your strengths are? Put them in your summary. Using sub-headers to do it works wonders.

Note: Each of those lines across the page that you see above takes up 42 characters. If you need those 42 characters for something else, you might use other graphic elements like stars and bullets. Here are some that work: ◙ ❖ ■ ★ ►
Using these symbols, along with headers and sub-headers to break up text, will engage your readers and make your Summary a lot more catchy and interesting to read!
TIP #5: Include your contact information. Make it easy for people to find you. If you're comfortable, include your phone number and e-mail. Or just include your email, or perhaps a special e-mail you use just for LinkedIn, so if you get spammed you can easily close the account.

Finally, make it enticing to contact you! For example:
▬▬▬▬▬▬▬▬▬▬▬▬▬▬▬▬▬▬▬▬▬▬▬▬▬▬▬▬▬▬▬▬▬▬▬▬▬▬▬▬▬▬
Seeking a true contributor who goes beyond what's required to exceed project goals?
CONTACT ME: ❖ xxxxxx @verizon.net
▬▬▬▬▬▬▬▬▬▬▬▬▬▬▬▬▬▬▬▬▬▬▬▬▬▬▬▬▬▬▬▬▬▬▬▬▬▬▬▬▬▬
TO OPTIMIZE YOUR ORGANIZATION'S ROI:
John Jones ◙ xxxxxx @gmail.com ◙ 555.123.4567
Using the right teaser (without getting corny), and providing easily accessible contact information, will make it hard for anyone reading your profile to resist contact you.
NOTE: Do NOT put your contact information in your name field. Doing so is against LinkedIn's Terms of Agreement and you could get your account shut down. You definitely do NOT want that to happen!
Finally, I didn't make this one of my tips, but please, please, please make sure that no spelling or grammatical errors appear in your profile Summary – or ANYWHERE in your LinkedIn profile. Why would you kill your chances of getting a job with something so easily rectified? Now you have your work cut out for you. What are you waiting for? Get that phone ringing NOW!