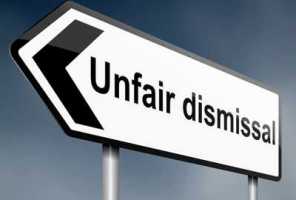 Being dismissed from work is rarely amicable. You are almost certain to have feelings of injustice and bitterness. In the majority of cases, however, the action of dismissal is perfectly legal. But, there are situations in which you are considered to have been "unfairly dismissed", and this is against the law.
What is unfair dismissal?
Unfair dismissal occurs when you are sacked without good reason, or when your employer does not follow a reasonable process beforehand. You normally have to have worked for the employer for a certain period to be protected from unfair dismissal (one year if you started before 6th April 2012; two years if you started later).
For what reasons can you be dismissed?
The reason must be a "substantial" one and the decision to dismiss you must have been reasonable in the circumstances. Substantial reasons could include those related to your behaviour, your capability for the job, or due to redundancy.
Some reasons for dismissal are automatically unfair. There are when the employer has unlawful discriminated against you - for family reasons like pregnancy or taking parental leave, for participation in trade unions, or because you tried to enforce legal rights such as the minimum wage. In this case you can take action for unfair dismissal regardless of how long you worked for the employer.
What steps must your employer take before dismissing you?
They must follow a fair and reasonable process. What is considered a fair process depends on circumstances including the reason for your dismissal, the severity of your misconduct or poor performance where applicable, and your disciplinary history. Your employer might, for example, be expected to give you a formal warning before resorting to dismissal, or to help you improve your performance. You should be treated in a way consistent with the employer's policy and practice in disciplinary issues.
Acas (the Advisory Conciliation and Arbitration Service) produce a Disciplinary and Grievance Procedures Code of Practice for employers. Whilst employers are not legally required to follow this, it might be taken into account by courts in deciding whether you have been dismissed fairly.
What if you have been unfairly dismissed?
You can take legal action against your former employer at the Employment Tribunal. It is important not to delay this as there is a time limit of three months minus one day from the date of dismissal.
The Tribunal can order your employer to take you back, but it is more common to award compensation. This consists of basic compensation (maximum £13,500, depending on your age, salary and the period of employment); and the compensatory award (up to £74,200 depending on your lost earnings as a result of being dismissed).
In practice, both you and your former employer will probably want to avoid the cost, time and stress of court action and most unfair dismissal cases are settled out of court.
Being unfairly dismissed can be a traumatic and stressful experience. Fortunately there are a number of bodies who can help you including the Citizens Advice Bureau, Acas and your trade union. If you have to take legal action against your former employer it is strongly advisable to consult an employment solicitor.
If you'd like to learn more about unfair dismissal and how to make an unfair dismissal claim, visit Contact Law by clicking the logo: