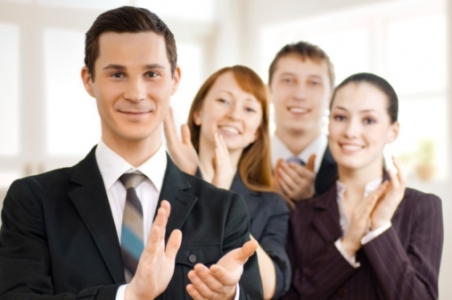 Sizing up the worlds biggest employers and compiling a list of the top 10, the NHS is revealed to be the fifth largest, with 1.7 million workers across England, Wales, Scotland and Northern Ireland.
McDonalds makes it into fourth position, with 1.9 million employees. However, 80% of the restaurants are franchises so, strictly speaking, 1.5 million of these people are employed by other companies, although they all wear the uniform.
Third is the US supermarket chain Walmart, which employs 2.1 million staff - including almost 200,000 who work for the Asda supermarket chain in the UK.
Second place goes to the Chinese military - the Peoples Liberation Army (PLA) - with forces numbering 2.3 million.
And the top spot is taken by the US Department of Defense with a cool 3.2 million-strong workforce.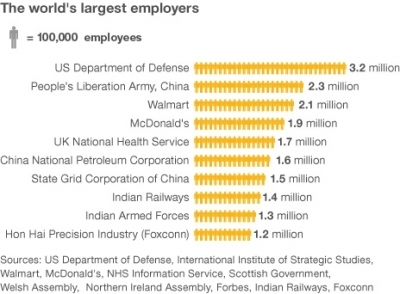 Kindly leave a comment on your through.