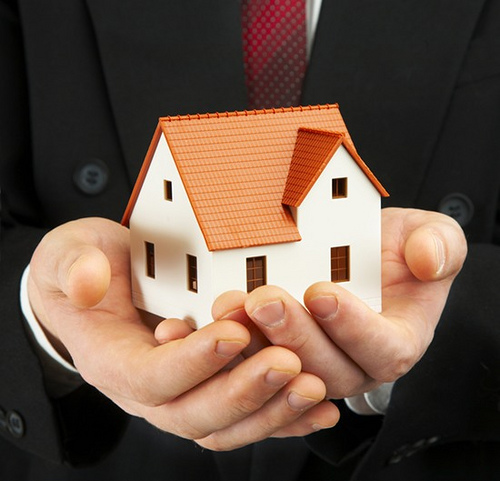 Real estate brokers assist clients with buying, selling or renting their homes or commercial properties. Many people choose to embark upon real estate as their chosen career as it is relatively easy for newcomers to enter the industry. However, becoming a successful real estate broker requires a large amount of time, effort and commitment as well as exceptional organizational and networking skills to attract clients and ensure repeat business. If you are thinking of becoming a real estate broker, then the following guide will help you on your chosen career path.
What is a Real Estate Broker?
Many people confuse the roles of a real estate broker, an estate agent and a realtor. A realtor refers to someone who is a member of the National Association of Estate Agents. (NAEA) Real estate agents have completed the relevant real estate training and work under a real estate broker. A real estate broker refers to someone that has worked for a number of years as an estate agent and has completed additional training. Unlike agents, real estate brokers are able to work independently and can open their own brokerage firm.
How Do I Become A Real Estate Broker?
In order to become a real estate broker, you will first need to gain experience as an estate agent. Estate agencies are often on the lookout for new agents and most offer in-house training. Although you do not need a degree or any specific qualifications to apply for a job as an estate agent, any relevant qualifications you already have will help make you a more attractive candidate for the job. Once you have experience as an estate agent and have built up a network of contacts, you can start thinking about becoming an independent real estate broker.
What Qualifications Do I Need To Become A Real Estate Broker?
The vast majority of real estate training takes place on the job, but there are a number of training courses available through the NAEA. The National Federation of Property Professionals (NFoPP) is the awarding body that oversees the training courses and issues students with certificates after successful completion of the course. The NFoPP Level 3 Technical Award in Sale of Residential Property can be completed from home, and those that pass the course can apply to become full members of the NAEA. After working in the industry for a period of five years, estate agents can complete the NFoPP Level 4 Certificate in Sale of Residential Property and apply for fellow membership with the NAEA.
Secrets of Successful Real Estate Brokers
In order to become a successful real estate broker, you must be prepared for plenty of hard work. Buying or selling a house is one of the most important events in most peoples lives, and clients will only put their trust in brokers that have a proven track record. If you intend to make a comfortable living from the real estate industry, then you will need to focus on the sale of more expensive homes that will pay a larger commission. Check out Freeman Forman for an example of an estate agency that deals exclusively with luxury homes. As well as arranging property viewings, developing marketing campaigns, liaising with clients and handling legal documentation, real estate brokers must spend a large portion of their time networking in an effort to attract new clients. You can raise your profile by handing out business cards to new people you meet, advertising on social media or organising marketing campaigns in your local area. Excellent communication skills are vital for a career in real estate as you will occasionally come across nervous or difficult clients that may need a little guidance when it comes to buying or selling their home.
One of the advantages of becoming a real estate broker is the ability to design your own work schedule. Brokers are also free to choose what clients they would like to work with. However, this does not mean that every day will be easy as you may need to be available for viewings at short notice and work long hours to ensure all legal documents are prepared and filed. A good deal of patience is also a requirement as you may come across certain clients that wish to sell their home and then back out at the last minute. Despite the occasional difficult client and heavy workload, a career as a real estate broker is a wonderfully rewarding prospect that gives you the chance to develop your professional skills.
Jonathan Rogers has made great progress in his real estate career and enjoys trying to guide and assist others who want to carve out a career in property. He writes regularly for a number of property and lifestyle websites.