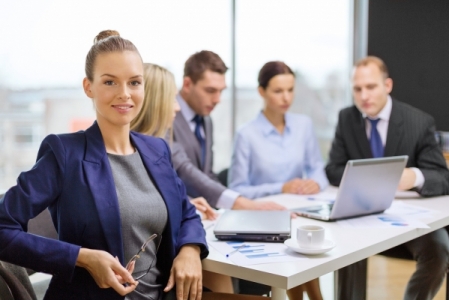 The role of the Human Resource professional is an important one, and is constantly evolving and has gone from being a support/administration function to being strategic.
Whether it is an FMCG or Media company, it does not matter; what does is there is enough workforce to run an organisation. Organisations realise that people strategies such as talent management, recruitment and staff engagement are critical to an organisation's success. HR professionals are responsible for designing and delivering these strategies and ensuring they are aligned to business objectives.
It is important for HR professionals to gain as much experience as possible outside the boundaries of their remit and make the effort to understand the wider business implications.
Broader commercial experience is a definite plus and this is something that HR practitioners should be thinking about. Mentoring is also beneficial and is a good way to discuss and address career development needs on an ongoing basis.
The people doing Human Resource Jobs generally have a love for helping people. If you love working with people and considering a job in HR, make sure you learn about HR and see if anything else intrigues you about the profession. If you are coming up short on that analysis, here are some basic to get you started.
Follow the educational path, get a bachelor's degree:
To become an HR you would need at least a bachelors degree. Degrees are usually in human resources management, business administration or a related field. Common degrees include a Bachelor of Business Administration in Human Resources and a Bachelor of Science in Human Resources.
Follow the Internship path, and gain on the job experience:
The internship is a must to gain real world experience, here you can learn how to make things work as an HR. Some institutions/colleges offer an internship program for their students. If your college doesn't or you have failed to grab this opportunity, there are many companies where you can apply for an internship.
What Career Progressions are available?
For those looking for a more traditional structure, the next step up is into an HR Officer position where you will be expected to undertake professional study accredited by the Chartered Institute of Personnel & Development (CIPD). This will help you to progress to the next step as an HR Advisor before becoming a HR Manager and eventually HR Director.
The major functional areas in human resource management are:
1.Planning,
2.Staffing,
3.Employee development, and
4.Employee maintenance.
These four areas and their related functions share the common objective of an adequate number of competent employees with the skills, abilities, knowledge, and experience needed for further organisational goals. Although each human resource function can be assigned to one of the four areas of personnel responsibility, some functions serve a variety of purposes. For example, performance appraisal measures serve an employee's career development as well as salary administration. The compensation function facilitates retention of employees and serves to attract potential candidates to the company.
Author Bio -
Hi, I am Anil Jain, I like to write blogs related to career development and HR policies. I am also passionate about digital marketing and SEO, currently learning and developing the skills required for it.