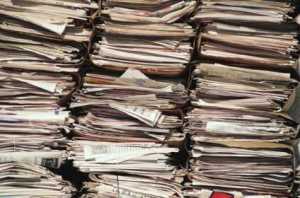 Is a summary necessary on a resume?
The short answer is, ABSOLUTELY NOT.
"No paragraph should ever lead your resume!" warns J.T. O'Donnell, LinkedIn Influencer and founder of CAREEREALISM.com. "It does not get read."
This is especially true if you plan to write an "objective" statement about yourself such as:
"I'm a high-achiever, top performer with outstanding and incredible skills…"
This is a HUGE no-no, according to J.T.
"I get the same answers all the time from recruiters – they don't like [summary statements]," she says. "….In fact, it's like double nails on a chalk board to a recruiter to see [them]."
Studies show that you have six seconds to make an impression with your resume. According to J.T., recruiters will scan your resume in a Z pattern (left to right across the top fold, down across the page, and over). In those six seconds, they have to decide if they're going to keep reading.
So, what are they going to be drawn to on a resume?
Bolded text Text with white space Simplified text
"I cringe when I see people waste valuable space in the top fold of their resume with this big, long summary paragraph," says J.T. "Do NOT do it!"
What To Do Instead
Instead of struggling to write your resume, follow CareerHMO's Resume Tutorial and learn how to create an awesome, eye-catching resume that will get you in the interview chair. Aren't you sick of job searching already? It's time to bust of your rut NOW! Click HERE to learn more.
Photo Credit: Shutterstock