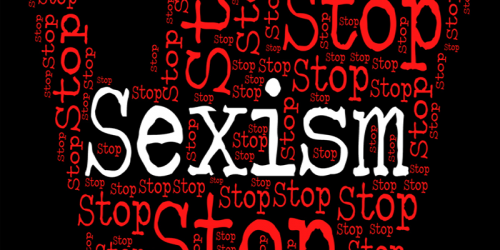 We all want to succeed in the workplace but gender discrimination can occasionally rear its ugly head and hold us back. If an employee is being treated unfairly because of their gender, that could count sexual discrimination. The important thing to know is how to recognise sexual discrimination and what you can do about it. That way you can focus on achieving your ambitions without worrying about your gender.
Sexual harassment
Do you have a colleague that flirts with you inappropriately and doesn't get the message when you want them to leave you alone? Do they touch you in a way that makes you feel uncomfortable? Regardless of gender, if a colleague makes unwanted physical or verbal sexual advances, they could be guilty of sexual harassment.
Being overlooked for promotions after maternity leave
It is your legal right to take maternity leave and no one should feel ashamed for being a parent. But many women find that they have been overlooked for promotions, moved onto less important projects, paid less or made redundant once they return to the office. If you are being sidelined after taking maternity leave in spite of your experience and qualifications, this could be a form of discrimination.
Feeling excluded and belittled because of your gender
Do your colleagues stereotype your abilities according to your gender? Are you excluded from social events because you're a woman or man? What counts as harmless banter for some can make you feel belittled, isolated and get in the way of you doing your job.
This is usually a problem in professions that are dominated by a single-gender. For example, women may face discrimination within engineering roles while men may face discrimination in secretarial posts.
Experiencing unfair treatment after reporting sexual discrimination
In some cases, an employee reporting gender bias to HR can lead to further victimisation. For example, the employee can be moved off important projects, treated worse by the perpetrator or made to feel uncomfortable to the point where they want to leave. Employers are responsible for protecting employees against gender-discrimination and are liable if they fail to take sufficient action.
Unequal Pay
It can lead to awkward conversations but knowing how much your peers get paid can help to narrow the gender pay gap. If you are being paid less than a colleague of the opposite sex for doing the same work, you are entitled to equal compensation.
It's easy to assume that there's little you can do about sexual discrimination. But fortunately there are laws to protect you. If you think you are experiencing sexual discrimination, you can get the advice of aEmployment Law Solicitor and make asexual discrimination claim.