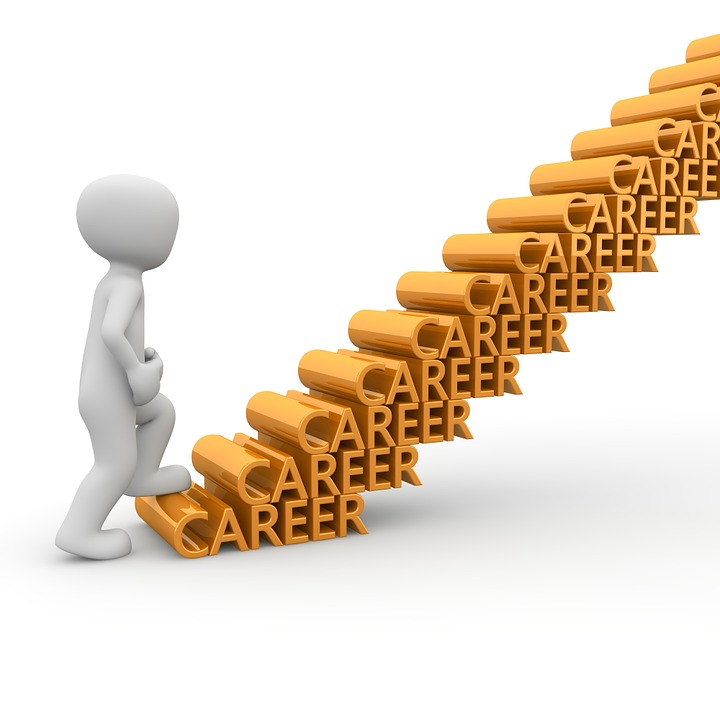 We can't all be mailmen and office workers. But, some of us wouldn't like the typical 9 to 5 gig. If you've ever wondered who picks up your garbage or who writes all those crazy articles on the Internet, it's a real live human being. Here are some jobs you implicitly know must exist, but never really thought about.
Non-Traditional Career Paths for Women
There are a lot of traditional jobs for females out there. But, that doesn't mean all women take them. In fact, there is a growing list of non-traditional jobs out there for women which include:
● Airline Pilots
● Announcer
● Architects
● Auctioneers
● Bellhops and Porters
● Carpenters/Construction Workers
● Chefs and Head Cooks
● Clergy
● Dentists
● Electricians
● Engineers
● Film Directors
● Firefighters
● Fishers, Hunters, Trappers
● Funeral Directors
● Garbage/Waste Collectors
● Groundskeepers and Gardeners
● Hospital Administrators
● Logging Workers
● Machinists
● Mail Carriers
● Mathematicians
● Mechanics
● Meter Readers
● Optometrists
● Parking Lot Attendants
● Pest Control Specialists
● Printing Press Operators
● Scientists and Science Teachers
● Security Guards
● Security and Fire System Installers
● Service Station Attendants
● Taxicab Drivers and Chauffeurs
● Tow Truck Operators
● Truck Drivers
● Welders
Non-Traditional Career Paths for Men
Just as there are non-traditional careers for women, there are non-traditional careers for men. Many men don't like working in construction or behind an office desk. So, they pick up jobs like this:
● Bank Tellers
● Bookkeepers
● Cashiers
● Child Care Workers
● Clerical/Administrative Support Workers
● Cosmetologists
● Court Reporters
● Dental Assistants and Hygienists
● Elementary and Middle School Teachers
● Flight Attendants
● Hair Stylists
● Home Health Aides
● Hotel Clerks
● Librarians
● Maids and Housekeepers
● Nurses
● Occupational and Physical Therapists
● Receptionists
● Secretaries
● Sewing Machine Operators
● Social Workers
● Speech pathologists
● Teacher Assistants
How To Travel The Road Less Taken
There are many non-traditional career paths for both men and women. And, usually, the road is less traveled because of the work involved or the unusual nature of the profession. For example, if you're a female, and you want to be a professional stock trader, you have quite a challenge ahead of you.
First of all, when most people think of stock traders, they think of men. And, not just men, but men in suits on a Wall Street trading floor.
But, that's not how all traders make money in the financial markets.
One of the biggest roadblocks to getting into this profession is simply learning about how the stock market works, and how to make money in a profession where investment returns appear to be all but random. A great place to start is the Tim Sykes challenge review. When you see others doing it, it's inspiring.
Sykes is a multimillionaire stock trader who started with very little, and learned how to trade professionally over many years of trial and error.
It's not a profession that required degrees, which makes it more difficult to figure out how to get in and be successful. But, as Sykes shows, it can be very lucrative — especially if you have a mentor.
Fighting Dissenting Opinions
One of the toughest battles you'll fight is with other people — close friends and family — who tell you that you either can't or shouldn't take on your new career. Of course, there will be supportive people. But, there will probably be more people telling you that you can't do it.
You need to learn to stop arguing with the "can't do" people and focus on your own ambition. The sad fact is that many people give up on their dreams in life. Because they gave up on their dreams, they make a point of telling others that they can't achieve theirs.
Misery loves company.
Rise up and above that kind of mentality. Do your best. Study. And, never give up.
Skye Dyer is a careers consultant and knows all too well about the non-conventional career path! She helps people to focus on their positives and to fill in any gaps in their CVs in a positive light. Outside of work and her article writing she is a keen musician.