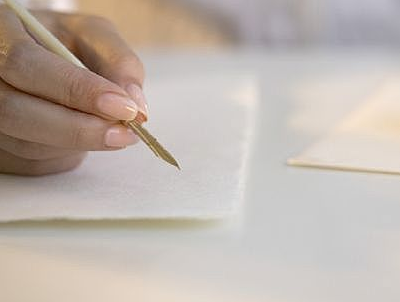 "I just got done with the resume, now I have to write a cover letter too? Ugh…"
Who hasn't thought this at some point?
A cover letter seems like a formality, a quick handshake before handing over the resume.
But what if it could be more than that? What if it could be a conversation-starter instead?
What makes you interesting? What would spark that human connection that makes someone say, "I like this person!" and trigger a call or email? Answer this and you can dramatically increase how often your resume gets read (and how many interviews you generate).
Step 1: Answer "Why You?"
Skip the cookie-cutter intro and share a personal story or anecdote.
Getting a reader interested in you is more important than stating your name and the position you're after. And yet, this is the way the vast majority of people start a cover letter!
Replace the generic opening with a story that ties into the job you're after.
Here's an example:
I come from two generations of doctors, so you could say that treating patients runs in our blood!
My journey in healthcare, which spans over 2 decades and includes my most recent tenure as Director of Cardiology for Ithaca Hospital, has been about much more than just a job. I'm so proud of the strides we've made in increasing quality and service standards, particularly with limited access to resources, but running underneath it all is the same core desire which fueled by years as an Interventional Cardiologist: transform outcomes and the long-term outlook for those in our care. It's a passion shared by the other M.D.s in my family, as well as the staff at [institution name]. Can we schedule a call to discuss the [position title] role?
Step 2: Answer "Why This Job?"
Create a few powerful bullet points highlighting value, and place them right in the center of the page.
Bullet points are a great way to control what gets read first. Any recruiter or HR manager needs reassurance that you do, in fact, possess the key requirements for the job at this stage. So that's what you should highlight. Just keep it big-picture and avoid directly copying any language from the resume.
Here are some examples:
12-Year Track Record of revitalizing brands and bringing impact and agility to corporate communications and product launches. Fortune 500 background with a deep understanding of what truly drives customer engagement. Able to forge Key Opinion Leader (KOL) relationships, work effectively with cross-functional teams, and leverage an extensive network of industry contacts to maintain market leader status (and drive new market development). Expert in managing multiple revenue stream operations (Hotel, F&B, Retail, Spa, Entertainment, Off-Site Catering) and turning F&B operations towards rapid market share and profitability growth.
STEP 3: Answer "What's Next?"
Don't forget to include a clear call-to-action.
Make following up simple by explicitly communicating your expectations at the end.
Here's an example:
Please accept this letter and enclosed resume as an introduction to my skills and background. I'm actively pursing opportunities and will be available for a follow-up this week. You can reach me at [phone number] or [email]- looking forward to it!
Recap: Thinking of a cover letter as a conversation-starter, and actively addressing initial questions any new contact would want to know, will dramatically increase response rates during a job search.
Photo Credit: Bigstock