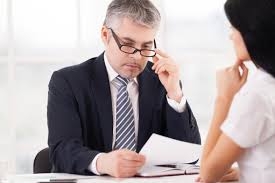 Hiring staff can be a challenging undertaking for any business. A pop-up restaurant is no exception. While there are many great culinary schools in the country, getting top quality staff is not always as straightforward as it looks. At the same time, there are many talented people who can attend culinary schools because of the high fees involved.
There are many factors to consider when deliberating on how to hire staff for a pop-up restaurant. The importance of conducting proper background checks cannot be gainsaid.
But at the same time, you have to be careful not to hurt your chances of getting the best talent because of the background checks. For example, you don't want to do away with a person who has the ability to handle any recipe just because he got a speeding ticket when he was 19. The most important traits are the ones that are relevant to the person's ability to do the job.
Here are some tips for effective pop-up restaurant staff recruitment:
#1.Make your ads specific and informative
The most effective pop-up restaurant ads have one thing in common: They include keywords that describe the restaurant's concept, projected opening date, style of service and other specifics that are relevant to the job description and the requirements. The ad should also be professionally presented in multiple channels including social media, word of mouth and online.
#2.Develop a thoughtful set of interview questions
If you have a list of well-thought-out interview questions, it will be very easy for you determine the candidates that share your values. You will also be able to avoid haphazard interviewing while keeping the process objective. The end-result is interviews that are efficient and give the applicants an idea of the level of professionalism that you require from them.
#3.Check for physical cues
A pop-up restaurant requires employees who are friendly and warm. While almost everyone describes themselves as friendly and warm, you can easily assess their behavior during the interview. If they can barely crack a smile when they enter the interview room or maintain eye contact during the interview, dig deeper.
#4.Aim for diversity
Diversity is very important when recruiting staff for a pop-up restaurant. You need a team that is diverse in terms of skill set, knowledge, personality and experience. If you assemble a staff that is dynamic, it will be very easy to develop the desired culture for your restaurant.
#5.References are very important
Every candidate should be in a position to provide at least three professional references. These references should be contacted without exception. Make the applicants aware in advance that you intend to get in touch with the references that they will provide.
#6.The interviews should be conducted by at least two managers
This is the best way to avoid passing over good candidates. Nothing feels as bad as missing out on a great candidate. When an opinion is taken from more than one person, it is much more likely to be accurate that if it were only taken from one person. At the same time, this helps eliminate cases where a manager lobbies for a particular candidate.
Conclusion
The quality of the staff that you hire will go a long way in determining the success of your restaurant. This is why it is important to make sure that the process that you use is well-organized so that you find candidates that are a great fit for your business.