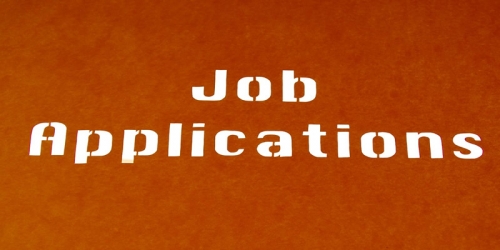 Do you want the best candidate for your job – well then these tips will help you create a great job advert and get the right person.
#1. First Impressions must be Amazing
Grabbing the right peoples attention is the key to good advertising. If what you are looking for is a high calibre, knowledgeable, and hardworking candidate, than your job post must stick out from the rest on the job board.
The more you carefully plan out and energetically create your job advertisement, the higher your chances are of attracting the ideal high-achieving candidate that your vacancy needs.
Our Tip:
Focus on catchy job titles and roles and responsibilities, provide salary information or use ballpark to give the candidate the chance to negotiate.
#2. Write description that is Search Engine Friendly
As with a web page, it is crucial that you job advertisement be found easily by relevant candidate in the search engines. Take the queries that you candidate will use as to search for a jobs online into consideration, and then tailor your language to fit these.
By including keywords that relate to the job type, the role and rank of your organization in your job advertisement with the use of clear sentences throughout it, you can increase its search ability. That being said, it is of extreme importance that you do not overuse these keywords, this will come across unnatural to the search engines and could lower your ability of ranking well with those keywords, this could have negative effect on you being able to achieve your goal.
Our Tip:
To avoid receiving non-qualified candidate we suggested wording that you can always include at the bottom of your job ad as a bit of a disclaimer: "Only applicants meeting the strict criteria outlined above will be contacted as part of the shortlisting process".
#3. It is all about the Formatting
A job advertisement that is effective is one that is clear, brief, and to the point. The format you choose to use can help you to achieve much of this. Being as most of your prospective candidates for a job position will be looking online with the use of their laptops, tablets and smartphones after work or during their commute, it is important to be brief.
What your candidate will be scanning are countless job advertisements for specific key phrases - when presented with a hefty paragraph, this can be quite difficult to do. It is best to use brief, one sentence paragraph as well as bullet points for conveying your content. Try using a verb to begin each bullet point, this shows the client that you have gotten straight to the point. These rules can also be used for outdoor advertising.
Another thing you can consider is the use of graphics, colour coding, and interesting typography so that you can alert possible candidates of your advertisement. For example, if the position will require that they regularly use analytical and problem solving skills, then perhaps take a different approach and have the candidate work and solve a puzzle before them in order to find the key information. This could be done as a mathematical problem or a word-search.
This will not only catch the eye and interest of the ideal types of candidates, you are also disqualifying anyone who is unable to solve the puzzle right off the bat and therefore is not a candidate the fulfils this role´s criteria.
#4. What is it Your Candidate Wants to Know?
Make sure that your job advertisement engages your client and leads then to get in touch with you about the position; for this result to be achieved you have to identify the information that needs to be included. The structure of the job advertisement can vary from one industry to the next, however you key facts should generally be presented as follows:
· First Line: Position overview.
· Second Line: What makes this position different from other roles in the same niche.
· Third Line: What qualifications, knowledge, skills and experience are required?
· Fourth Line: Call to action.
Ou Our Tip:
That being said, as mentioned in point three, when writing and formatting you job advertisement, with the use of the proper context you are able to think out of the box. There are certain industries that make for the perfect opportunity for those creative juices to flow, it is however to heel the following in mind:
The core elements which a candidate will be interested in knowing, for example the title and job description.
The platform on which you will place your advertisement, when it comes to more creative advertisements, a job board is not the best place, whereas a relevant website or industry magazine is.
#5. Use Visuals to make it Interesting
Depending on the industry for which you are recruiting as well as who the candidate is, including interesting visuals within the advertisement may be appropriate and beneficial. This is especially relevant those who are in media and other creative industries, those who will find that a job advertisement with visuals and an eye-catching layout can make all of the difference.
Our Tip:
It is said that job descriptions with company logos will always perform better than job descriptions with no company logo.