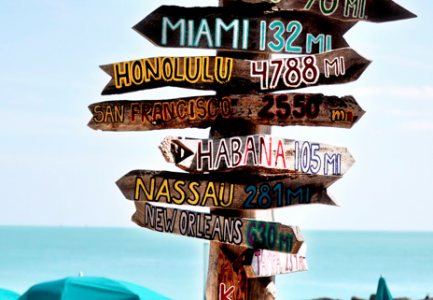 So, you've been bitten by the travel bug. You're obsessed with postcards, your Pinterest board is overflowing with pictures of places that you want to see, and your mind is always occupied planning your next trip. Your bank account, on the other hand, has only a distant memory of savings. Gallivanting across the world is pricey! So what if you could make money AND see the world at the same time? Start editing your resume and take a look at these awesome jobs that will let you pursue your passion for travel while you work!
1. Flight Attendant
If you can keep calm in all situations, and have great customer service, then why not take to the skies? You could fly all over the world while reminding passengers to keep their chair in an upright position.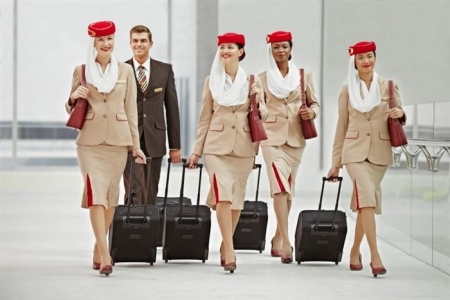 2. ESL teacher
Do you have a passion for teaching as well as travel? Well it just so happens that there is a job for that. As long as you have a firm grasp of the English Language, why not teach others? ESL teachers are needed all over! Plus you'll be able to immerse yourself in a new culture while making a living.
3. Work on a cruise ship
There are a variety of job opportunities on cruise ships such as waiters, cooks, maids, and store clerks. Why not work where you can travel and see the endless horizon stretch before you each and every day? Sure beats the view of an office cubicle!
4. Au Pair
An Au Pair is basically some who exchanges Nanny services for Room and Board abroad. If you love to spend your days caring for kids, then what better job could there be than one that lets you care for kids while getting to live in another country? If, however, when you think of kids all you can think of is sticky hands, runny noses, and screaming tantrums…well maybe, it would be best to pursue your travels in another way.
If you have some kind of semblance of sailing skills, then why not work on a yacht? Enjoy the open waters and fresh air while you make the big buck. I must warn that this job is not for the weak of stomach - seasickness and work dont mix well.
6. Remote developer (for IT)
Put those IT skills to use! As long as you have connection to a network, you can be a remote developer anywhere! Just imagine getting paid to work while lounging on a beach! Although, I might suggest not putting your laptop straight on the sand like the guy in the picture above - thats just asking for trouble.
7. Tour guide
Do you enjoy herding people into one direction, hand gesturing, and speaking into a megaphone? Well then, why not show off those skills as a tour guide? You can see all of the beautiful sights, while getting paid to do it! Of course an interest in history, culture, and a mind for remembering knowledgeable details is probably good too.
8. Photography
Have an eye for capturing beauty through a lens and a steady hand? People and companies will pay a pretty penny for good photography. Capture the delicate beauty of the Japanese Cherry Blossom or the timeless wonder of the Pyramids - the possibilities are endless. A photographer is only as good as his equipment, and youd have to sink a hefty amount into getting really good equipment before starting your career as a photographer.
9. International reporter
If you dont mind standing in front of a camera, or you have a mighty pen stroke, then you could make a living reporting on events happening around the globe. Youd have to have your wits about you as international reporters can find themselves in sticky situations.
10. Navy Sailor
If discipline, regimented rules, structure, and the possibility of adventure sound good to you, then perhaps its time to consider a career in the Navy! The bravery, skill, and training that this job requires is not for the faint of heart, but you would have a rewarding job that requires traveling!
11. Travel nurse
The demand for nurses is high! Travel nurses are on location for short periods of time, so its a great way to get to see and live in many different countries and places. Plus youd be helping and caring for people across this great big world we live in. Who could ask for more?