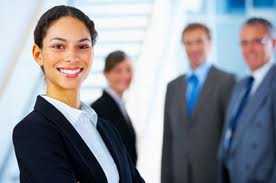 Guest post by Simon North, Founder of Position Ignition and author of the Career Ignition Club.
With a sagging economy and the changing world of work forcing so many people to use recruitment agencies as part of their job search, recruiters can afford to be more selective than ever. Even if you get on the books of a good recruiter, they're not obliged to go out of their way for you. The only way to make them do so is to meet them more than halfway. After all, this is your job hunt so take some responsibility for it as opposed to relying on the recruiter to do all the legwork.
Know Their Background
To get what you want from a recruiter, it's handy to know where they're coming from in terms of their professional background. Look at their bio on the recruitment agency's website or their profile on LinkedIn to see where else they've worked, what other careers they've had and which of their skills they give the most importance to. Use this information in your first meetings with them to convince them you know where they're coming from. Highlight the similarities between the two of you.
Do Your Homework
Research not only the recruiter's past but also their present. This will help you work out their intent, making it easier to understand why they're suggesting to you whatever they're suggesting. While looking at their LinkedIn profile, check to see whether you have any mutual Connections. If so, ask your mutual contact what they know about the recruiter. Try to find out if the person owns the company they work for, are a rising star in their firm or are moving around the market to gather experience.
Perfect Your C.V.
A recruiter will see hundreds, if not thousands, of C.Vs every single day, so yours has to really stand out in order to pique their interest in you. Perfect it by editing out any unnecessary information until it's no longer than a page long and easy to read. Keep the format and design clean and simple.
Act Professionally
To convince a recruiter you're worth spending time on, dress and behave like the professional you are. Prepare for every meeting you have with your recruiter by picking out a smart but comfortable outfit to wear, checking that you've got everything you need to take with you to the meeting and getting clear on what you want to talk about once there.
Be Helpful
Get to the point straightaway by asking the recruiter what it would be useful for them to know about you. The bottom line is that this person needs to pay their bills just as much as you need to pay yours, so they're looking to make money out of you. Don't waste their time.
Keep in Touch
Phone your recruiter regularly but not so much that you end up bothering them. Every time you talk to them, you need to ask them what action they're currently taking to help find you a job.
Stick to Deadlines
If they say they're going to do something within a specific timeframe, hold them to that. Similarly, if you say you're going to do something by a certain date, make sure you do. This not only keeps your job search moving forward but helps form the basis for a relationship of trust and respect between you and your recruiter.
Be a Source
In recruiting there are 3 types of people that are important: sources, candidates, employers. Become a source to get on your recruiter's good side as a candidate. At any one time we've all probably got a couple of friends who are looking for a recruitment agency. Becoming a source is as easy as ringing up your agent and saying you've got two new people for them.
Tap Their Knowledge
These people know a lot. They know a lot about the specific companies they're working with and they know key people they could introduce you to or put you in touch with. Use your recruiter's knowledge and connections to get through the door of employers suited to you.
Go for Reciprocity
If you want your recruiter to go the extra mile for you, go the extra mile for your recruiter. As well as ringing them up with potential candidates already lined up, ask them what kind of person they're specifically looking for. Go through your contacts list to see if you know anyone like that who's looking for a job.
About the author
Simon North is the Founder of Position Ignition, one of the UK's leading career consultancy companies which created the Career Ignition Club, a leading-edge online careers support and learning platform. Follow him @PosIgnition