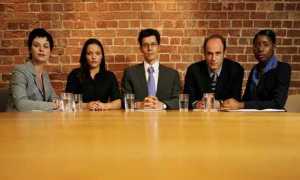 Lies are not an uncommon route for a job interview but for some people, it is a necessity!
It becomes essential because too many candidates simply shoot themselves in the foot with very blunt mistakes.Like telling the interviewer your real emotion about your previous boss when what he really cares about is your future relationship with him.
Nobody here is telling you to get a fake certificate or build a fake resume but I am just holding out a warning sign like many unemployed people, Truth is Bitter...
So here are 10 Must Lies!
1. My past work experiences were great!
What you mean to convey is that you are a positive person. We have all had jobs that we disliked, but talking about it will reflect negatively on your attitude. Say one thing related to work that you have learned and are really proud of. Keep the truth in your bag!
2. Success followed my everywhere!
Of course, noone will get selected if they say this directly. Tone this line of thought to suit your resume and present it cleverly.Hiring managers would love to hear about your failure, if you could twist it to sound like you ran a marathon but if you cant, remember; success has many fathers...
3. Have done this type of work before.
Quick learners still come at a higher expense as opposed to being a professional. Try to relate to the skills from your previous job experience. Some long stretches and you will land a job but of course, expect the worst when you come to work!
4. I was never out of work
A recent survey suggests that people out of work have a harder time getting back in the workforce as compared to former criminals! Join an NGO or talk about self-employment which assures recruiters that the "force" is still with you! Sorry...just loved star wars!
5. My last boss was brilliant!
Your current boss will be hoping to build a great relationship with you. He wants to see if he can count on you and if you are willing to earn his valuable trust? Do you really want to waste the time talking about your lousy former boss and make a dent on your reputation. Time to tell him how much did you value the bond....
6. I learned a lot in college!
Tell the recruiter about how your college has prepared you specifically for this job. This lie like all the others may be unethical, but the system should take more responsibility for this one. Colleges, ranking and their reputations can overshadow the individuality of the candidate. If one must, they should definitely inform the recruiter about the innovative and off the block initiatives at your institute.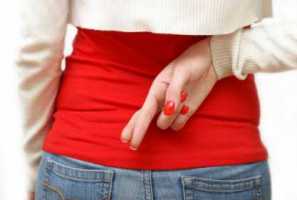 7.You love to work late!
Companies value candidates who are willing to go the extra mile. Many people in your future company will have family commitments and can not give their extra attention to work. If you are young, time to commit early and for better!
8. I was never sick!
Put your bad habits of smoking and drinking in your imaginary present! "Sir, my dad highly valued a healthy lifestyle and I try to stick to my schedule". And Good luck quitting smoking or just planning a new year resolution around it!
9. I have no personal problems!
Everyone has some personal problems! But how to define a problem is upto you! Is not being able to celebrate new years due to financial constraints, a real problem? Well even then, the solution always remains the same: Get a good job!
10. Never had a fight with a colleague!
Most have a shaky relationships with a particular colleague but When you discuss your problems from the past, it reflects your attitude in the eyes of the recruiters and is usually taken as a sign of things to expect from a candidate in future!
Hope you never have to lie and find an awesome Job but if you are an honest fool like most of us...Hopefully this will help!