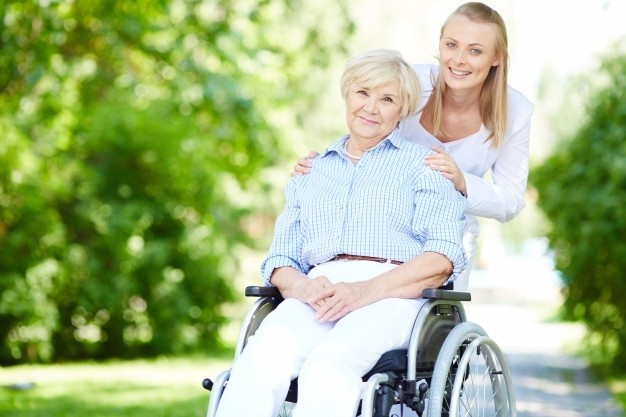 Do you provide care for an elderly parent or relative? It's no surprise if you do because 1 in 5 American adults is a caregiver for someone in their family. However, sometimes that responsibility can become too much to handle.
If that's the case for you, consider hiring a caregiver company. They can provide excellent care for your loved one while taking some stress off of you.
But how do you find the best caregiver company? Read on to learn what questions you need to ask to make a choice.
How Long Have You Been Providing Care?
When it comes to your family, you only want the finest care for them. To get that, you need an experienced caregiver professional! So, ask each company you meet with how long they've been in business.
If they've been providing care for many years, they'll have plenty of knowledge and experience under their belt.
What Does Your Hiring Process Look Like?
All caregiver companies have unique hiring processes. Learn what they're like so you can trust that your loved one will be in good hands.
When caregiver job opportunities arise, does each candidate get a background check? Do they undergo any further evaluations? What qualifications do they look for in their new hires?
Are You Bonded and Insured?
For your family's protection, only work with a caregiver firm that is insured and bonded. These protect you from any losses or liabilities.
If the caregiver gets injured on the job, the firm's insurance will cover them; so, you won't be liable. If the caregiver happens to steal anything or damage something in your loved one's home, you'll get compensated thanks to the bond.
What Services Do You Provide?
As your family member's caregiver, you probably handle everything they need or request. But, with a caregiver company, that isn't always the case. Before you hire one, ask about the services they provide.
By doing so, you can determine whether they can meet your loved one's individual needs.
Do You Offer Personalized Care Plans?
Some caregiver companies have standard care plans for every patient they work with. Others, however, create custom plans for each person. Depending on your family member's needs, you may require the latter; so, be sure to find out.
If your relative has a medical condition, this question is especially crucial to ask. You need a caregiver professional that can monitor and assist with their unique health situation.
Can You Provide Any References?
You need a caregiver agency that you can trust. Learn about their background and services by requesting references. After all, any reputable company should be able to provide them!
Ask their references about their experiences with the agency. Doing this will let you know of any concerning red flags or whether they're worth hiring.
Consider All This Before Hiring a Caregiver Company
When taking care of your family member yourself becomes too much, don't feel guilty about it. Instead, get some help by letting a caregiver company take over! Remember this guide so you'll know exactly what to ask to find the best one.
Looking for more information on caregiver companies? Find additional resources on our website.