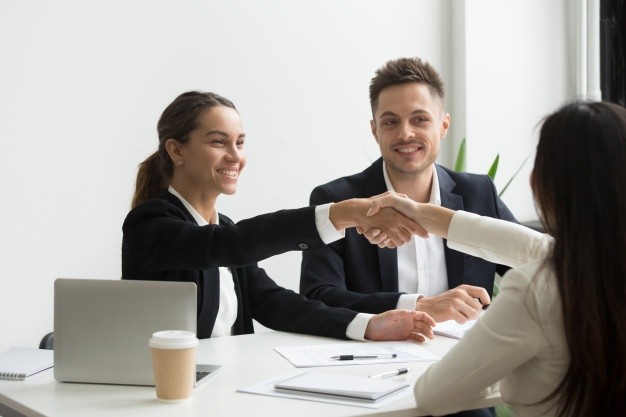 Maybe you already have a career in Human Resources, or perhaps you have just graduated or finished studying and are searching for a good place to start.
Human Resources is a complicated and multi-faceted, necessary area of business that can be challenging and rewarding in equal measure. Here then, for your information, is everything you need to know about a career in Human Resources.
Human Resources: What Does It Involve?
commonly known as HR, is somewhat more difficult to define in terms of the key roles and responsibilities. Simply put, this is because Human Resources covers a wide plethora of different aspects of business and, if you are not involved in the area, it can be unclear as to the specific nuances of the role.
Basically, however, the role of the Human Resources department is to deal with absolutely anything and everything to do with the employees. From initial interviewing and recruitment, then payroll, holidays, sickness, discipline, benefits and retirement, a career in Human Resources means you will be entirely responsible for it all.
The Key Responsibilities Of Human Resources
Naturally, the larger the company you work, the more complicated the role of Human Resources officer will be and the more pressures and stressful tasks there will be to manage and complete.
There are, however, more than a few fundamental key roles that every individual involved in Human Resources will oversee.
Conducting Disciplinary Actions
Starting with the most controversial and stress-inducing role of disciplinary actions, it is indicative of the personality type of an HR representative that they are comfortable with conflict and adequately prepared to lead the management and handling of an employee's wrongdoing. Essentially, HR-led disciplinary actions are corrective steps of action in place to redirect employee behavior, enhance performance, or to deal with an employee who has committed serious detrimental actions against the company.
The correct handling of an employee dispute is critical to the overall reputation and general standing of the company as a whole and, if handled incorrectly, a disciplinary action can result in a considerable financial loss as well as the loss of more than one valuable employee.
Subsequently, it is exceedingly important for the Human Resources representative of a company to develop strong and empathic bonds between themselves and the managers and the employees of the business alike.
Employee Selection and Recruitment
One of the most important roles of a Human Resources representative is to select, interview and recruit new employees for all areas of the business. This involves being actively involved right from the beginning, sifting through copious applications, shortlisting applicants, preparing and organizing interviews and ensuring all legalities and paperwork are correctly adhered to and completed for the successful new recruits.
These days, where the internet is such a large and crucial part of employee recruitment in most businesses across the length and breadth of industry, recruitment techniques that HR officers use are constantly changing and evolving.
Internal recruitment presents the easiest way to hire new employees as, with existing members of the workforce, it is simply a case of transferring the paperwork and payroll details over to a new department, rather than starting entirely from scratch. Recruiting internally can also be significantly cheaper, as naturally, no advertising or promotional strategies are required.
Other popular and effective ways of recruiting the right styles of candidates for a business by the HR-rep include external advertising, social media, web advertising, print advertising and using recruitment agencies.
A secondary, but still absolutely vital to the correct running of the business, other duties of the appointed Human Resources representative is the creation, cultivation and improvement of the relationships between employees and their relevant labor unions and other industrial collectives.
If the business you work in has any number of employees who belong to a union, for example, the Bech2 agreement for front of house and back of house theatre staff, it makes business sense for you to stay abreast and on exceedingly good terms with the union representatives and the union itself.
The organization and encouragement of the acquisition of new skills and qualifications, both legally required ones and more optional courses, is a significant part of the day-to-day role of a Human Resources representative.
For example, for a business that requires large sections of the workforce to work directly with the public, knowledge of the correct fire evacuation procedures and policies is a fundamental part of their required training. As the new human resources representative, it will be your responsibility to source, book and arrange appropriate internal and external staff training as well as booking and paying for each individual staff member's course and training for them.
Development and learning roles and responsibilities for the HR-rep are one way in which the department brings the team together and ensures a cohesive, positive, legal and effective working environment for every employee, both individually and as a whole.
Human resources representatives usually work around a basic framework to identify and implement the relevant training for all employees across each department of the company.
This framework comprises the following processes:
1.Analyzing the training needs of each department
2.Identifying and specifying the necessary learning objectives
3.Planning and designing the content and method of training
4.Monitoring and evaluating the training
The Personal Wellbeing Of Employees
​Although obviously not entirely the role and responsibility of the Human Resources department alone, it is certainly true to say that one of the duties of a company's HR-rep is to assist in the general personal wellbeing of the individual members of the workforce.
The most successful way of maintaining and encouraging a culture of openness and positive physical and mental wellbeing throughout a business is to create a culture of communication. Communication between employees and with employees and communication between managers and the people working underneath them should be open.
There is a multitude of relatively simple ways to implement and encourage better communication throughout a workplace. One of the fundamental ways to do this is to arrange one-on-one check-ins with each employee and their direct line manager, which can either be done in person at the office or, if more suitable, virtually on Microsoft Teams or similar video-calling software.
Other ways to improve workplace communication include assessing the level of current internal communication throughout the company first and the implementation of intranet software which can make it easier for employees to communicate and address issues with their managers, as well as the creation of break-out spaces where employees can converse amongst themselves virtually in a more informal setting.
Company communication can also be enhanced by ensuring that internal documents are updated, policies and procedures are more readily available, using social media as a tool to unite the entirety of the workforce and the creation of a weekly, or monthly, internal newsletter that can include the celebration of individual employees who have performed above and beyond that month.
The Evaluation Of The HR Function Itself
As with any other head of a department, another interesting and just as necessary function of an appointed Human Resources officer is to evaluate the function of the department itself.
There is a wide variety of ways to improve the running and functionality of an HR department and there is no better person to do it than the HR-rep themselves, working to improve the department from within.
A good place to start is to look for ways to improve your hiring process, which can include investing time and energy into creating a pre-employment screening system for potential candidates and the development of a more efficient and effective way to mark applications and interviews.
Developing your reward and benefits program is another tried-and-tested way to streamline and generally improve the running of your own Human Resources department, as well as simultaneously analyzing your disciplinary processes, policies and procedures.
Human Resource Information Systems (HRIS)
These days, it would be incredibly hard to find a successfully functioning Human Resources department that does not, in some way, make the most of the modern availability of Human Resource Information Systems (HRIS) and you will need to become familiar with the operation of this software.
Essentially, HRIS is a piece of software that acts as the master system for the storage and analysis of all required data on every single one of the employees of a business. Human Resource Information Systems manages, stores and processes data, including Social Security numbers, current and previous addresses, national IDs, work permits, working visas and a host of other required and data-protected information about employees.
HRIS optimizes scheduling, reduces payroll errors and improves the capabilities of personalized training.
Employee Benefits and Rewards
Another vital and significantly less stressful element of the roles and responsibilities of a Human Resources representative is the recognition and rewarding of individual employees for their work.
Benefits and reward systems are some of the biggest attractions for potential employees who are looking for a fresh start at a new company and, naturally, the types of rewards and benefits offered by the HR department will depend entirely on the industry and type of business they work in.
There is a wide plethora of employee benefits and rewards that, as the new Human Resources representative, you will be responsible for implementing. Larger and more significant incentives include a healthcare program, a company car or an expenses card for traveling and food when staying over on a business trip. Smaller rewards and benefits that will be your duty to source and organize can include in-house professional development, meal vouchers, weekends away, remote-working options and even student loan paydowns.
Health and Safety Regulations
Another huge and necessary function of the Human Resources department of any established business is the creation, organization and implementation of up-to-date and legally recognized and adhered health and safety regulations.
Health and safety concerns and regulations are a fundamental part of modern company culture and failure to implement the correct policies can result in considerable financial losses and other problems for the business.
Essentially, your main responsibility regarding the health and safety of the workplace is to ensure that every single person in the building is protected from harm. The Human Resources representative is the person who possesses the necessary expertise, skills and knowledge to manage health and safety concerns from both management and employees.
Risk assessments are a brilliant tool in ensuring you are fulfilling your role as health and safety supervisor, and can be broken down into five key steps:
1.Clearly identify all potential hazards
2.Decide which employees are at risk of being harmed and how this could happen
3.The detailed evaluation of all potential hazards and the implementation of the necessary controls
4.Thoroughly recording the findings and appropriate management of the controls
5.Comprehensive assessment of action taken and the modification and updating where necessary
Is Human Resources The Right Career For You?
Broadly speaking, it is the responsibility of the Human Resources representative in any business to instigate, maintain and develop the positive working atmosphere and cohesiveness of the team, from the top of the hierarchical chain to the bottom and for everyone in between.
If you have decided that Human Resources is definitely the area of business that you are going to pursue professionally, it would be incredibly pertinent to obtain a Human Resource postgraduate degree alongside your existing bachelor's degree.
When you are considering pursuing a career in Human Resources, there are more than a few important, desirable and some altogether necessary attributes and qualities that you will need to possess before an employer will consider you for their HR role. The major ones are generally accepted to be:
Expertise in administration
Training and coaching skills
Knowledge of Human Resource Information Systems (HRIS)
Conflict management experience
Strong communication skills
Excellent command of the written word
Intercultural sensitivity
Reporting and researching skills