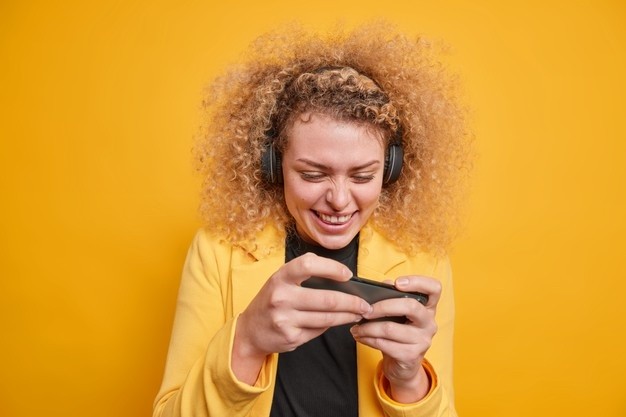 Remember how your parents told you that those video games are useless and they would never need them when you grow up? How lucky we are that sometimes parents can be wrong. Today, video gaming experience might help you to get your dream job.
In 2020, the video game industry was estimated to be worth around $155 billion, 9% more than in 2019. That means that the gaming industry grows every year, and, as a result, more and more jobs become available there.

There are jobs in the global gaming industry for any taste and skills — from game localization to artificial intelligence programming. Let's take a look at professions where gaming experience can help build a successful career.

It is the first non-technical profession that comes to mind when talking about the gaming industry. The role of a game designer is to create the game's concept, its plot, rules, and main mechanisms.
Game designers need creativity to design a new game and plan every element of it. They bring rough ideas into detailed concepts then will be available for real users. To create truly innovative and eye-catching games, a person needs to have vast visual and significant gaming experience.
The role of a product manager is to make the most major decisions about the game. PMs analyze how players interact with the game to meet users' desires with game and company business goals.
The product manager analyzes whether game updates were successful or not, defines the key features to be implemented to boost the game's metrics, and prioritizes tasks in the game development strategy. A PM needs to play many games to see what works great and see why users play competitors' games.
Video Game Writer/ Screenwriter
The job of a screenwriter is to create a storyline and character backstories. They need to know a lot about games to write unique plot ideas and in-game dialogues. It's important to understand that game writing differs a lot from traditional copywriting. Thus gaming experience can help a lot at the job interviews at gamedev companies.
Translation and Localization Specialist
Usually, game developers release their products for a global market. Thus, game localization is a must. During the game localization process, a translator prepares a product for a new market. It includes the translation of the texts and adaptation of game scenarios or visuals for another region.

One research ​​shows that a week after adding a native language, app downloads can rise by 128% and revenue — by 26%. Therefore, your knowledge of foreign languages and cultures may be interesting for gamedev companies.

If you have a combo of talent in music and vast gaming experience, then you should consider a sound designer job as an option. As a video game sound designer, you will be responsible for collecting, editing, and creating sound effects and voice-overs for video games.
Audio designers make games more interactive, engaging and can even set the tone for the game. The gaming experience is essential as it helps to know the gameplay and understand how audio may improve and drive it.
Today, the field of animation is booming, and gamedev is not an exception. Developers want to create sophisticated games with animated images — and this is where 3D animators can help.
The role of 3D animator is to animate static objects to make them look alive. Animators set characters' behavior and define the movement of all in-game objects. Gaming experience for animators is vital as you need to understand how various characters and objects are moving.
Game QA Engineer/Game Play Tester
Game testers help companies to find the bugs in the gameplay. They need to be thorough in playing to cover all the possible errors on all the game levels. Also, they should be able to recreate those errors so that software developers know where to find them and how to fix them.
A lot of game QA engineers started as game enthusiasts just playing video games in their spare time. As you already have gaming experience, you know a lot ​​about game dynamics and what makes a good game. As a result, you can see even the minor inaccuracies in the gameplay.
Professional Game Blogger/Online Game Streamer
This is probably the most creative way to enter the game development domain. However, it might not be the most high-paying option as bloggers usually work for themselves. But "expert" Twitch streamers can make about $4,000 per month by playing 40 hours per week.
Game streamers broadcast themselves playing games, either online or in a prerecorded mode. Some gamedev companies even hire streamers to showcase their games or new features in existing ones. But it would help if you were already a well-known blogger to get an offer from a big corporation.
As you can see, sometimes not listening to your parents might lead you to success and turn your passion into a well-paid job.
Ⓒ Prepared by Alconost Inc.
Antanina Kirushkina She is a copywriter in Alconost Localization and Translation Company with a vast expertise in IT. She strongly believes in new developments and technology and wants more people to know about exceptional companies that are willing to change the world and make it a better place for both people and businesses.