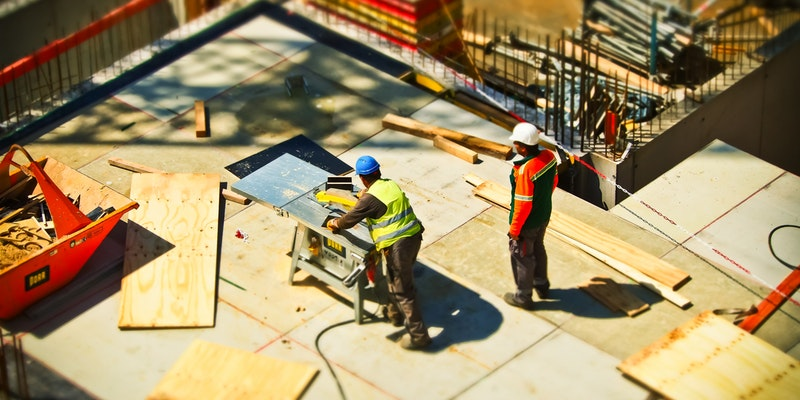 If you work in the construction industry, then starting your own company has several advantages, including the opportunity to increase your earning potential and choose your work schedule. Starting any new business takes research and careful planning, but it can offer many great benefits if you are willing to put in the hard work. To increase your chances of business success, here are three useful tips for construction startups.
1. Draft a Quality Business Plan

​
Writing a strong business plan is an essential first step when starting any business, regardless of size or industry. Broadly speaking, a business plan should give a clear overview of your short-term and long-term business goals, and provide information on the action you will take to achieve each goal. Your business plan should also include additional information such as financial forecasts, sales and marketing strategies, and details of your management team and key employees.
A business plan is an extremely valuable tool used by entrepreneurs to plan and grow successful businesses. It is therefore always worth taking the time to write a quality plan that gives a clear overview and analysis of your company. There are plenty of great articles offering tips on what to include in a business plan.
2. Invest in Technology Solutions

Modern technology can be utilized by businesses to streamline operations, increase efficiency, and boost overall earning potential. For that reason, all startups should research technology solutions that could benefit their business, especially during the initial start-up phases.
There is a huge variety of technology available to construction businesses. For instance, warehouse management systems can be used to reduce operational costs, boost manufacturing and production efficiency, and improve customer relationships by speeding up order fulfillment times. Investing in this software can also have a positive impact on employee morale by reducing stress and workload on your warehouse staff.
3. Create Strong Marketing Campaigns

Effective marketing campaigns allow you to advertise your products and services, increase market reach, and boost sales and profits. To be successful, marketing must be a key focus within your business, particularly during the initial stages. As a startup, you need to identify ways to reach your target audience and attract new business by using a variety of marketing techniques. A strong marketing plan will help you stand out from the competition and achieve sustainable business growth. With this in mind, here are a few of the top marketing strategies within the construction industry:
●Apply to join a construction agency to make your company appear more trustworthy and credible. Membership will also give you access to excellent networking opportunities.
●Increase customer retention rates by offering loyalty and referral programs.
●Start a company blog and post regular, quality content to increase organic traffic to your site and improve your search engine rankings.
●Take advantage of social media platforms to connect with your customers and build brand awareness.
Summary

​ Starting a construction company is an exciting time and can offer many potential benefits. Use the above tips to write a quality business plan, boost workplace efficiency, and create an excellent marketing strategy that will support business growth and long-term success.