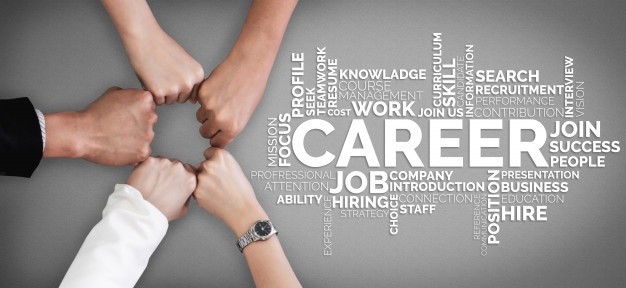 ​ The US Bureau of Labor Statistics publishes the Occupational Outlook Handbook, a series of statistics and other data predicting the future of various professions and market sectors. Here are some of the best-paying job roles with the highest predicted numeric change in employment and what they entail.
1. Software Developer, Quality Assurance Analyst, or Tester

​
Software developers, quality assurance analysts, and testers are some of the most in-demand professionals, with a predicted rise in demand of 22% by 2030 (as opposed to a total rise in demand of only 8% across all sectors in the same time period). These highly skilled professionals earn a median pay of £110,140 per year and typically hold a Bachelor's degree upon entry into the field.
Software developers, also often called software engineers, design programs and applications for computers, tablets, and smartphones, whereas software quality assurance analysts and software testers identify any issues with the applications and programs that others have developed. Software developers are usually part of a team and work in 'sprints'. For instance, a team of developers might spend two weeks writing the code necessary to implement a series of changes on a web-based platform and then a third week testing the code and fixing any errors, which adds up to a three-week sprint. At the end of the three weeks, the changes will go live and work on a new series of changes, perhaps on a different platform, will begin.
With software development being a relatively new field, there isn't a requirement to gain a specific academic qualification in order to become a software developer or tester. Many software developers are self-taught, and, for those who need some level of instruction, they can try out bootcamps. Bootcamps can be a good way to learn the necessary skills in a short amount of time and with much lower expenses than would be required for a college course. While there are certifications available for software developers, including at degree level and beyond, many companies hire based on skills rather than qualifications, making software development a highly accessible field for those with the right skillset. The skills you need to become a software developer, a software quality assurance analyst, or a software tester include analytical skills, creativity, problem-solving skills, and exceptional attention to detail.
2. Medical and Health Services Manager

Healthcare managers are responsible for the overall administration of hospitals, medical group practices, nursing homes, and all other healthcare settings. They earn a median pay of $104,280 per year, and their number is predicted to increase by a staggering 32% in the next decade.
Healthcare management is a highly skilled field that combines medical knowledge with the skills you would expect from a manager in any other industry: effective leadership, building interpersonal relationships, time and project management, prioritization, and many others. To become a health services manager, most people complete a bachelor's degree — often in a health-related field, such as nursing or biology, or in business — and then become employed in administrative positions in a healthcare setting, rising through the ranks until they secure a management position.
A common alternative route that can allow college graduates to obtain a health services job more quickly is that of a dedicated graduate degree. When choosing a graduate program in healthcare management, the key consideration is that of MBA versus MHA. An MHA (Master of Health Administration) is a specialized graduate degree that focuses its teaching exclusively on the healthcare sector, whereas a Healthcare Master of Business Administration (MBA) is a more generalist business degree that combines teaching about the healthcare sector with teaching about business leadership, finance, and marketing across industries. An MHA can often be accessed with little or no work experience, whereas to gain entry to an MBA, candidates usually need to have several years' worth of work experience, often some of them in a leadership role.
As with other management roles, successful health services managers need great interpersonal and communication skills, leadership skills, and analytical skills. While attention to detail is very important, since healthcare managers are often required to deal with scheduling and billing for large organizations, management also requires an ability to see the big picture, including foreseeing potential issues and planning accordingly. Additionally, health services managers also need enough technical skills to be able to stay up to date with regards to advances in medical technology and in classification software.
3. Market Research Analyst

The number of people working as market research analysts is predicted to rise by 22% in the next decade. Market research analysts earn a median salary of $65,810, which is obviously a lot lower than that of healthcare managers or software developers. This figure, however, is slightly higher than the national median annual household income in the US, which — when you add in only working typical office working hours and having a high level of job security — makes this an attractive profession for many.
Market research analysts use a variety of methods to help businesses understand their customers' demographics, preferences, needs, and buying habits. These methods include focus groups, interviews, questionnaires, and literature reviews. For this reason, many market research analysts have training in statistics or math, although computer science, social science, communication, and business studies are also common bachelor's degrees for those who enter this field.
Most market research analysts hold a bachelor's degree upon entry into the sector, and many then go on to pursue graduate education or other qualifications, especially prior to applying for senior leadership positions. Internships are a popular route into market research for graduates. Beyond academic qualifications, however, expertise in a host of newly-emerged sectors is important for aspiring market research analysts to develop in order to future-proof their career; these sectors include machine learning, data storage and analysis, business intelligence software, and web analytics. The rise of these new technologies is one likely reason why market research analysts are predicted to remain in high demand; another reason is the fact that this profession is applicable across sectors. Once you have some experience as a market research analyst, specializing in a particular industry will often earn you a higher salary.
The skills needed to become a successful market research analyst include attention to detail, numerical skills, an ability to spot patterns, communication skills, and critical thinking skills. Market research analysts spend a lot of time analyzing data and deriving results from it, which may seem like a lonely occupation; however, they then present the data to their clients, which means that presentation and interpersonal skills are also important for this job.
4. Management Analyst

Management analysts earn a median pay of $87,660. Demand for management analysts is predicted to increase by 14% percent in the next decade — less than the other professions analyzed so far, but still nearly twice the average for all sectors.
Management analysts — also known as management consultants — are usually freelance professionals who get hired by a company to analyze its work practices and find ways of improving efficiency, increasing profit, or solving a specific problem. To do their job well, they need to bring a fresh perspective to the company, which is why they are normally hired on a freelance basis rather than being employed by the company in question. This degree of separation also helps management analysts maintain impartiality when interviewing personnel as part of their data gathering.
There is no set qualification required to become a management analyst, although most professionals in this field hold a bachelor's degree, and some have MBAs or other graduate business degrees. A Certified Management Consultant program is also available from the Institute of Management Consultants USA. Completion of this program is not compulsory, as management consultancy is not a regulated profession; however, those who achieve this certification may have a competitive advantage over others when competing for jobs.
Most management analysts have several years' worth of work experience, usually including leadership positions, before they decide to make the switch from their previous job — often an employed position — to freelance management consultancy. If most of their work experience has been in a specific industry, a new management analyst may decide to offer consultancy specific to that field, which will make them particularly attractive to companies working in that sector. Before deciding to specialize in this way, however, you would be well advised to check that there is enough demand for management consultants in your chosen field.
Great interpersonal skills are perhaps the most important skill for future management consultants to develop. Talking to personnel — often during or after a workplace conflict or a big organizational change — is a key aspect of the job. Other important skills include problem-solving, time management, communication, and analytical skills.