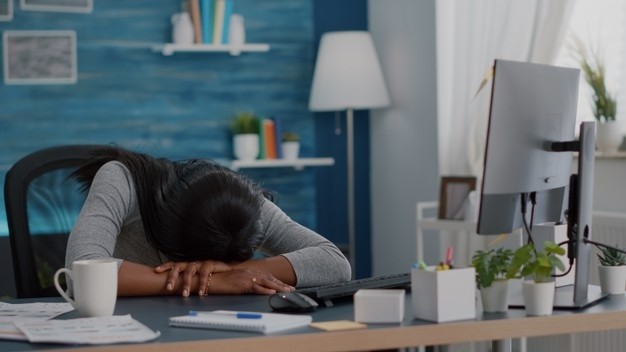 After over a year and a half of working exclusively from home, whereby the only time you had to brush your hair was when you had a conference call on Teams, now as the fall of 2021 has arrived, more and more people across the entire country are being called back to the office.
Continue reading for a comprehensive guide to the top office trends for fall 2021.
Sustainability

Eco-friendly measures and a drive towards sustainability in small and large businesses alike, regardless of industry or trade, are fast becoming one of the major priorities. Ensuring the entirety of the waste produced by a business can be recycled wherever possible is one of the biggest and most affordable ways to make your business a truly sustainable one.
Promotion of Positive Mental Wellbeing

​
Thankfully and most wonderfully, mental health and wellbeing are finally becoming recognized as a huge part of life that needs a great deal of cultivation from both the individual and their employers, workmates, family, friends, and other loved ones.
As a result of the coronavirus pandemic, many people who previously had never suffered from diagnosed low mood or anxiety problems are now suffering from such problems and employers not only have a moral and ethical duty to care for and look out for those employees who may seem to be struggling or are unable to cope with their responsibilities and respond to them with sensitivity and empathy but also a legal requirement as well.
Comfortable Workwear

Gone are the days when every single working day had to be carried out in a three-piece suit, skyscraper heels, and a full face of make-up. These days, especially after the changes in businesses after the coronavirus pandemic, there is a huge trend that is changing the way businesses and their employees see workwear, and companies are fast starting to change their workwear guidelines. Another fabulous advantage of a more relaxed, less formal style of dress for office and workwear is the sheer affordability of fashions, especially when you take advantage of the fantastic deals with Kohls coupons.
Now, due quite obviously to the effects of the worldwide coronavirus pandemic, a great deal of businesses throughout the entire country and beyond are adapting their business model to encompass flexible working.
There are a plethora of great benefits both to the employer and the employee to remote working.
Advantages to remote working on the part of the employer include:
üConsiderably higher levels of employee retention
üIncreased levels of productivity
üMore efficient target and sales goals achievement results
üAdded benefits to potential recruits
Advantages to remote working on the part of an employee include:
üA huge saving in parking, fuel, or commuting costs
üA greater work to life balance
üProven higher levels of job satisfaction
üAn increased level of employee retention
üConsiderable reduction in stress levels
üComfier workwear