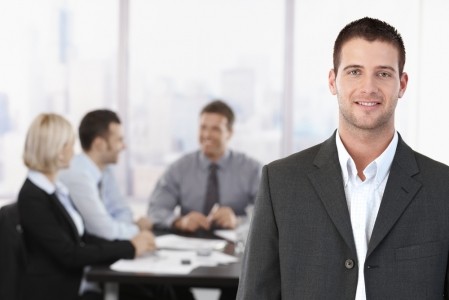 If you have been contemplating pursuing a career in communications, you might not know yet just how versatile such a career path can prove to be. The applications of a degree in communications are endless, meaning that you have the opportunity to work in virtually any industry.
However, with so much opportunity comes a great deal of discernment. You might not have a clue yet about what direction you want to go with a career in communications. Finding this path is going to require some self-reflection, but you should also look into the more common jobs in communications for inspiration and motivation.
From marketing and advertising to internal communications and human resources, there are many ways you can take your career in communications. That being said, setting yourself up for success in any of these roles will require you to be proactive at the start of your career.
With that in mind, here are a few ways in which you can set yourself up for future success in a career in communications so that you can work in any number of ideal communications positions.
​As with most desirable careers these days, you will want to earn at least an applicable undergraduate degree in communications. Such a degree can help to qualify you for entry-level positions in fields like marketing, advertising, and journalism. You will find that there are a variety of concentrations to choose from, so be sure to take your time to decide what sort of career in communications you would like to pursue.
Once you have selected your concentration, be it sports communications or public relations, you will officially start on the road to success. Nevertheless, it is good to bear in mind that your concentration as an undergraduate student doesn't have to define your future career. Regardless of your particular concentration, your communications degree will have versatile applications as your start your job search.
As you enter into the professional phase of your career, you will start to see what sort of job is going to make the most practical use of your knowledge and skillset. You will likely discover that in order to really get ahead in a career in communications and make the most of your degree, it can be incredibly helpful to earn a graduate degree.
With a masters in communications degree, you will be qualified to apply for management positions and will be an overall more competitive candidate for the most desirable jobs in the world of communications. You will acquire skills in strategic thinking and hone your practical skills based on your concentration.
Furthermore, earning a graduate degree doesn't mean that you have to put your career on hold. In fact, many communications professionals opt to continue working while they complete their degree online. This can be done on a part-time or full-time basis, depending on your personal situation.
Take the time to explore your degree options and consider whether or not a graduate degree would be a helpful tool in finding success in your own career. With the right education under your belt, you can start to truly build a successful communications career.
As the name might imply, a career in communications requires you to be good at communicating. This is because so much of this sort of career is based on having the right connections.
There are many reasons to build up your professional network when you are pursuing a career in communications. Not only can such a network expose you to new opportunities as and when they arise, but you can also learn a great deal from your peers in the world of communications. Having the ability to collaborate with other talented communications professionals is also a benefit of a strong professional network.
Building and cultivating your professional network is a process that can take some time. You will want to take advantage of networking events and make sure to bring along several business cards to hand out to those you meet. There are likely a number of industry-specific networking events that you can attend in order to connect with those who work in the same field as you.
These days, there are also some opportunities to network via virtual means. This type of networking event can allow you to accomplish your networking goals with an added level of convenience. You should consider joining certain industry-specific professional groups online to start building a virtual professional network that could really come in handy down the line.
In order to maintain a strong professional network, you will need to put in the time to cultivate your professional relationships. This means communicating with those you connect with on a routine basis. You should be comfortable reaching out with questions and seeking advice from other professionals who might have more experience with certain aspects of communications than you.
As a professional in the world of communications, you will soon find that in order to be successful, you have to possess a certain degree of self-awareness. You will spend a great deal of time promoting your strengths to potential employers and clients, but it is just as important to be aware of what your professional weaknesses and shortcomings are.
By being honest with yourself about what your weaknesses are, you can give yourself the opportunity to work on them properly. Denying that they exist will only perpetuate the problem and lead to a professional plateau in your development.
In discovering what one's professional weaknesses are, it is easy to put blinders on to the reality of the situation. It is a good idea to seek constructive criticism from another professional whom you trust to give you honest feedback about your work performance.
You might consider going directly to your manager or employer for such feedback. This will have the added benefit of demonstrating to them just how dedicated you are to your professional development. This can help to highlight you in their eyes for advancement and professional development opportunities.
Identifying your weaknesses and sharpening your skills as a professional will allow you to take definitive steps towards a more successful career in communications.
Build Your Personal Brand
Finding success in the world of communications requires one to have a solid and positive personal brand. The best way to start building your own personal brand is to address your online presence.
This doesn't necessarily mean that you have to rush to purchase a domain name and build a website. It does, however, mean that you should ensure that your social media profiles are in order and professional. It is important that you don't underestimate how important such an online presence is to your career.
The first thing that a hiring manager will most likely do when they start to truly consider you as a candidate for a position in communications is look you up on all of the more popular social media websites. If you aren't comfortable with a hiring manager viewing your profile as it is, make sure that you utilize the right privacy settings. However, if you approach things in the right manner, your social media profiles can be a helpful tool in helping you to land the job you want.
Make sure that your profiles are professional in nature and don't give off the wrong impression. Try to use a professional-looking profile picture, and make sure that you are consistent with your profiles across the various social media platforms.
If you are interested in working for a particular company or organization, use your social media presence to your best advantage. Follow the professional profiles of the companies that you are interested in working with.
You can also use social media to cultivate your professional network. Connect with the professionals you meet at networking events on social media and join groups that pertain to your particular field and role. Just take steps to ensure that your social media profiles give off the right impression and set the right professional tone.
Other aspects of building your personal brand should be applied to your online presence and your real-world aspirations. You should look to have a specific focus on your brand and exercise consistency with your message. It is also important to develop a narrative around your brand, as this is something that audiences respond to best.
At the end of the day, building a successful career for yourself in communications is something that will take hard work, determination, and time. For this reason, you should look to start your efforts towards building your career as soon as possible by obtaining the right education for your career path.
Don't neglect to build and cultivate your professional network, as the field of communications, in general, is built on strong connections and professional relationships. Furthermore, having a strong personal brand that includes a professional and consistent online presence is only going to help you achieve your goal of a successful career in communications.