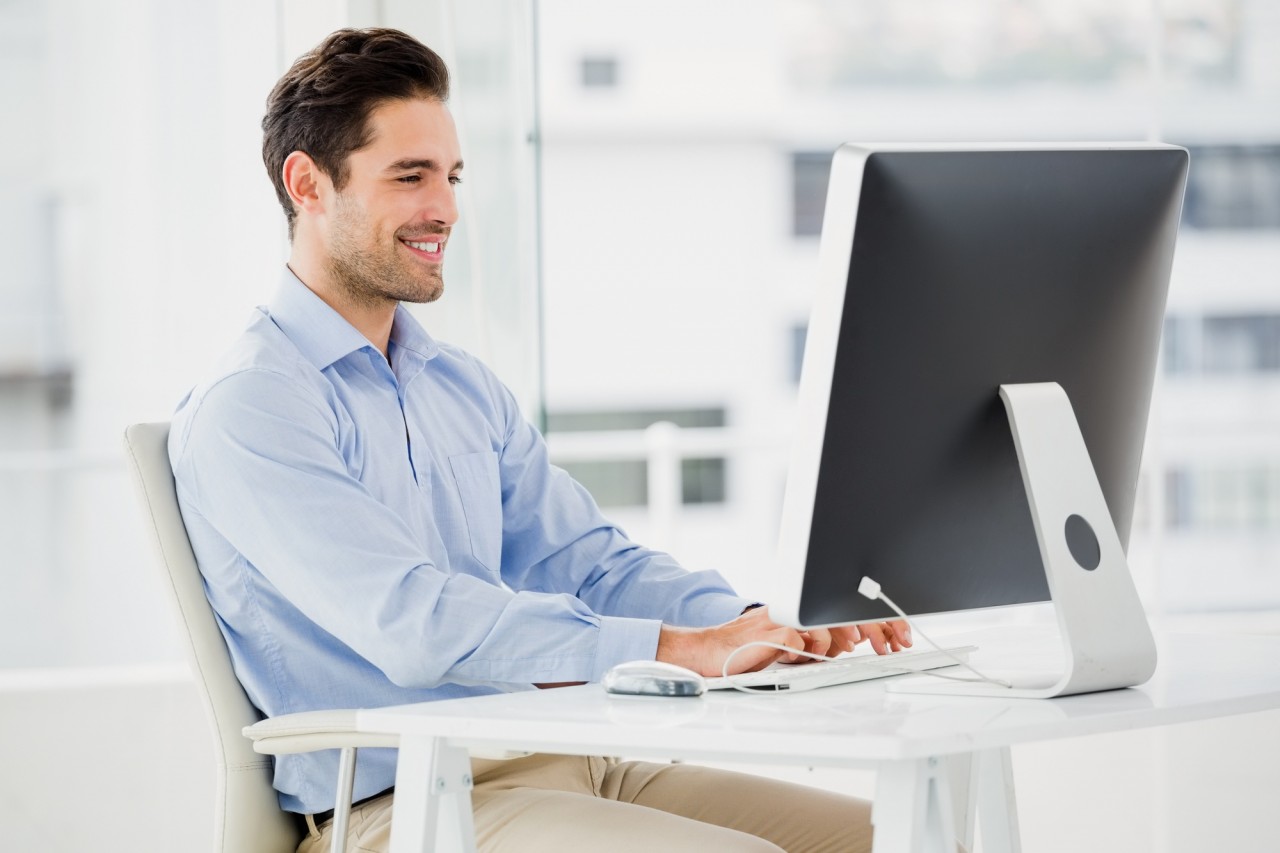 Are you a college student wondering what path you should take for an exciting, fulfilling, and high-paying career? Or are you already in the workforce, considering a better-paying job?
Becoming an enterprise architect is one of the best things you can do if you love technology, managing systems and teams, and earning more money than most people.
No, you won't be designing buildings, homes, or cities, as a traditional architect does. An enterprise architect is responsible for organizing the structures, behaviors, roles, and systems within a business to ensure forward motion and synergy.
Sound like your cup of tea? Then keep reading to discover exactly what an enterprise architect does, and how you can become one in the near future.
Why Become an Enterprise Architect
We all want a job that fulfills our needs. On a personal level, that means doing work we enjoy, as well as challenging work.
Many of us long to be in leadership roles, helping to shape a company and a team, as well as charting its path forward. And as an enterprise architect, you would get to do that.
So what does an enterprise architect do? Many people confuse this role with that of a traditional architect.
Architects design physical buildings, such as the one you are in right now. They create blueprints that they hand off to contractors, who then build according to the specs on the plan.
But an enterprise architect is responsible for designing the structure within a company. This structure is composed of a company's IT network and all associated technological servers.
In today's day in age, all businesses revolve around technology. If you aren't a technology company, your company exists because different pieces of technology work together.
An enterprise architect ensures the seamless integration of technology, IT solutions, and business efficiency that empowers a company to move forward.
And aside from a fulfilling job description, enterprise architects are well paid. According to Glassdoor, you can expect to take home about $150,000 per year for all that hard work.
How to Become an Enterprise Architect
If all of that sounds good to you, there are a few things on your agenda to prepare for the job. Here are the steps you need to take to get hired for the job:
Get the Right Degree
Since your job is going to revolve around technology and IT services, you're going to want to get a degree in computer sciences or IT management. And since your technical knowledge will also intertwine with business strategy, having a business degree wouldn't hurt, either.
A master's degree wouldn't be required, but there are programs available that focus specifically on this type of job.
Get Your Enterprise Architect Certification
After getting your generalized credentials, you'll want to get some specialized credentials that tell potential employers you want the job. After school, you can then look into enterprise architect certifications.
Within just a few days, you can graduate from an online or in-house course that gives you the specific knowledge and training you need to jump into the world of enterprise architecture. The certification that comes along with this should be globally recognized, letting employers know that you are equipped for the position.
Get Additional Certifications
While one certification is sufficient most of the time, you don't have to limit yourself. There are many different frameworks to study and get certified under.
Many large companies even have their own enterprise architecture certification. If you have time and resources available, consider getting multiple certifications to expand your knowledge and boost your resume.
Gain Experience
The role of an enterprise architect is a coveted one. While there is a ton of opportunity, there is also a lot of competition. Having relevant experience will boost your enterprise architect resume.
This could mean taking part-time IT jobs while still in school. Having experience solving IT issues, installing systems, and so forth, will get you hands-on experience with many of the tasks you will need to be familiar with.
After school, this could mean taking other entry-level roles and working your way up in various technology and IT roles, gaining as much experience, particularly in management, as you can.
Apprentice Under an Enterprise Architect
You don't have to jump into the role right away. Most people should probably complete an apprenticeship before taking on the role of EA on their own.
If you can find and get accepted into an apprenticeship, take at least a year or two to devote to the experience to learn as much as possible in a hands-on way.
Get an Enterprise Architect Role
After getting certified and ideally completing an apprenticeship, it's time to pursue an EA job. To do so in the beginning, you'll likely go after a lower-level role, as opposed to a senior enterprise architect.
This is a great option, as you can get real experience in your chosen field, while also working your way up into a senior-level role. So polish up your enterprise architect resume and start applying for jobs now.
If you can follow the steps listed above, you will be well on your way to a successful EA career. However, there are additional things you could do to bolster your chances of success.
For one, you can pursue that master's degree, and maybe even a doctorate. Pursuing your master's degree in enterprise architecture will combine the technology management component with the business management side, to give you a well-rounded understanding of the role.
Plus, you can find a program like this to take online, so that you can be working full-time either at your apprenticeship or lower-level role.
And as you work in various roles, always striving to reach that senior position, continue taking relevant courses throughout the year to stay on top of new trends in the ever-evolving IT sector.
Ready to chart your course to becoming an enterprise architect? There are steps you can start taking today to make that happen.
Yes, it's going to take time and work. But that's the price to pay for the things that matter in life. Luckily for you, since you are reading this, you are already two steps ahead of everyone else.
Looking for other helpful articles like this? You can check out our blog today to keep reading.