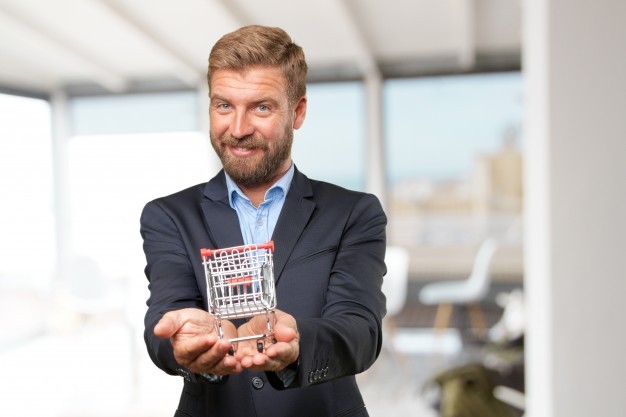 There are all sorts of different advantages that you can expect to gain from a career in sales. This is a fast-paced and lively job, and for the right type of character, it can prove to be the perfect fit. If you are still wondering whether this may be the best career path for you, here are just a few of the reasons why you should consider choosing it.
While many jobs just involve you getting a standard salary that does not really shift up or down, this is not the case when it comes to sales. What tends to happen is that the more you sell, the higher you are able to increase your bonus. If you like the feeling of being constantly rewarded at work, this is just one of the reasons why a career in sales may be right for you. Also, this constant feeling of motivation can be highly attractive to a certain sort of character.
Work in a Range of Sectors
Of course, the art of selling can work differently from sector to sector, but many of the skills that you pick up along the way are highly transferrable. This gives you the opportunity to pick the area that suits you the most. For many people, this makes it possible to keep the job interesting. Not only this but if the work dries up in one sector, there is always another that could be crying out for someone like you.
While money may not be the sole reason that you want to get into sales, there is no doubt that it can be an attractive prospect. If you are able to deliver consistently good results to a company, it is highly likely that they are going to reward you with the money to back it up. At the top end of the scale, there are few jobs that can compete with the financial rewards that you can end up achieving from a career in sales.
Understand Human Behaviour
The best salespeople gain an implicit understanding of human beings and the ways in which they behave in certain situations. The best salespeople learn to deal with a wide variety of different people and learn about what makes them tick and what motivates them. If you have an interest in understanding people in greater detail, a career in sales can help to provide you with this.
While some people like the idea of tapping away on a computer and not having a great deal of interaction with other people, there are others who thrive off it. If you are in the latter camp, a career in sales could prove to be the ideal option. As well as interacting with your customers, you will also form a strong bond with the other people in your department. While you may be competing against them, you may also find that you celebrate each other's successes. Not only this, but you are also likely to have plenty of interaction with other areas of the business, so it is a sociable job from this perspective as well.
Getting into some jobs can take years of hard work to get to the level that you would like. However, many sales jobs do not have the same barriers to entry. Of course, there are likely to be plenty of 'soft skills' that can help you out, such as communication and enthusiasm, but there is a lot of training that you can do on the job. Largely, this means that you are on a fairly level playing field no matter if you are highly qualified with plenty of degrees or you are coming into the career straight out of school.
Develop Entrepreneurial Skills
A lot of salespeople have the ambition to shift over into starting a business of their own one day. Working in sales is a great way of equipping yourself with a range of different skills that are useful in running a company of any description. Essentially, it gives you the kind of 'get up and go' that people need to have if they are going to be successful in running an enterprise of their own. Also, salespeople become quite self-reliant, which is another major transferrable skill to the world of business.
Just when you think that you have developed all of the different skills that you will need to succeed in sales, there are more that will come along that can prove to be useful in all sorts of different ways. For example, if your business wants to expand into a new area, learning a new language can help you to crack a new market. If you move to a new company that offers different products or services, learning everything that you can about them will help you to inform your customers and give them all of the information that they are looking for.
Great Networking Opportunities
As sales is such a social job, it makes sense that you build up a strong social network of colleagues. This way, you are going to be able to take advantage of any new opportunities that come your way. You may also find that you are able to boost your skillset by learning from others. Networking events often have seminars and talks from people who have reached the level of best in the business.
If you have found some of the above reasons appealing, you may find that a career in sales is the ideal path for you. Essentially, it is attractive to those who are self-motivated, enthusiastic, and able to handle setbacks well. At the same time, it isn't always the most 'ruthless' salesperson who is the most effective. It can also work out well for those who are able to show a bit of empathy and develop a mutually beneficial relationship for both the customer and salesperson alike.