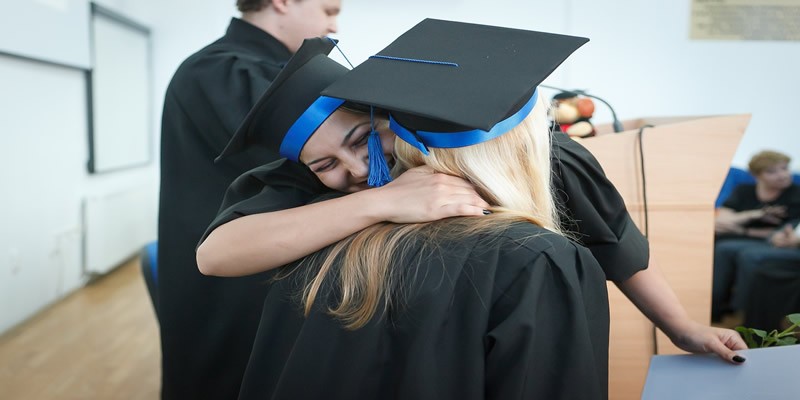 Did you know that more than half of America's workers are unhappy with their current job? You'd probably never guess, given this country's obsession with the "rise and grind" lifestyle, but it's making a lot of us miserable.
If you want to retrain, one great way to do this is to go back to school. Yet adult education can seem trepidatious, especially right now when the student loan crisis looms so large in the public consciousness.
If you're tempted to join the adults returning to college within the next few years, what do you need to know? What steps should you take to make sure that you get the most for your money?
In this guide, we're going to take a look at what returning to school is like and how you can make the most out of these fertile intellectual years. Ready to learn more? Read on!
#1. Forget the Idea That You're Too Old
It's easy to think that you're too old to go back to school. Maybe you're in your mid-30s, maybe you're in your 50s, or maybe you're retired. The thing is, there's never a point where you're "too old" to go to college.
Recently, a 96-year-old man in Japan became the oldest college graduate. If you want to go to college, disabuse yourself of the idea that you're too old. You aren't: go and get that degree you've always wanted!
So here's the biggest problem that a lot of people have with adult education. How do you choose a course? Obviously, part of this will come down to your aptitude in various subjects.
However, let's say that you're interested in the humanities and aren't sure whether to study history, English, or another subject.
You should think about what you're studying for: is it purely for the edification that comes with studying or do you want to use this degree to land a better job? If it's the latter, you may want to choose a degree that has a direct pathway into a job, like data science.
What you study should also depend on where you study. Different colleges have different strengths and weaknesses, and the same subject can be taught very differently between institutions. Consider the strengths and weaknesses of the university that you're applying to.
Studying Online or On-Campus
It's worth considering whether you want to study online, long-distance or on-campus. While there are advantages to studying on-campus like a better social life, this might not be something you're interested in as a mature student.

Studying online can be cheaper and also lets you study at a better-ranked college without having to move. It's also worth noting that online certificates are just as valuable as ones that you gained on-campus.
College is expensive. Ask any college graduate and they'll tell you about the debt that they have accrued. While student debt isn't a big deal if you're employed, it can become a serious problem if you're retired or if you're unable to find a job.
However, if you're going back to school as an adult, you've got an ace up your sleeve that younger students don't have: you can save up to pay for college before you go back to school.
Now, you may not be able to save up the total price of your college tuition. It does cost a lot of money, after all. If you can't, then we would recommend that you save up a solid chunk of the tuition costs, so that you have to pay less later on.
However, you should also take a look at the college's financial aid. Lots of colleges offer a range of scholarships and bursaries that can pay a large chunk of, or indeed, all of your tuition. The competition for this aid is often fierce, so we'd recommend that you take a look at the financial aid pages well in advance, so that you can apply before other students.
So now you've got a good understanding of the financial implications of studying and know which course you want to study. Now's time to actually do your application and find out whether you've got a place on the course.
This can be very stressful. We'd recommend giving yourself a few weekends or evenings after work to take a look at the application and make sure that you've done everything right.
As a mature student, a lot of the application comes down to your personal statement. As you're not following the traditional "college after high school" route, you need to emphasize why you want to return to education and what makes you stand out from the other applicants.
Think about the experience that you can draw on and how it will help you in your degree.
#5. Start the Preparatory Reading
With a great application and a bit of luck, you'll now have secured a place on the course. Make sure that you o the preparatory reading that your teachers set, as this can help you build up a stronger background in the subject, which will then help you over the whole length of your course.
If your teachers haven't given you anything to read, we'd recommend that you take a look online at the best books that can give you a background in the course's subject.
Adult Education Could Change Your Life
While it's rational to wonder whether adult education and going back to school are right for you, they could be exactly what you need. Follow these tips and you'll soon be the proud owner of a college degree!
For more inspirational and interesting articles like this, take a look at the rest of our site.