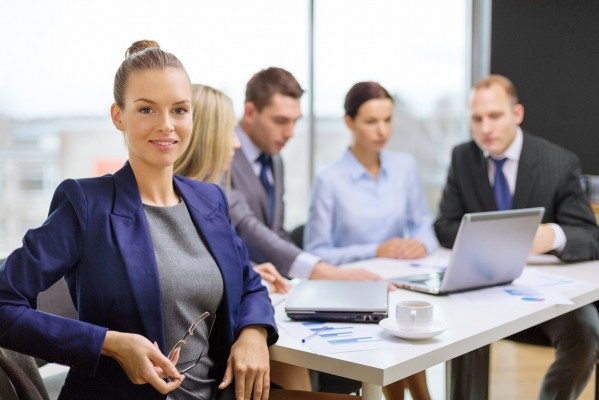 Finding a job in today's climate might seem complicated, and, in some ways, this is true. However, you can take steps to improve your appeal for employers and provide convincing evidence to sway their decision to hire you.
Often people attribute most of their capacity to their higher education and degree, previous experience, and recommendations. There are other factors hidden in the background that employers look for that you should know and consider. Take a look at the following suggestions and see if they might work for you.
Proper Presentation

When you're on set, you have to perform and look the part.

by

Madhur Mittal
Your expertise and ability are only a part of the value that employers are looking for when hiring. First impressions, as you likely know, are vital. If you can present yourself in a professional manner, both physically and with proper verbal skills, you're already one step ahead of many of your competitors.
Wear the right clothing, tidy up your beard and hair, sit upright, and maintain eye contact. These details are essential for both in-person and online interviews. If you have some form of stage fright, look for solutions that can lower your anxiety, like practicing your meeting with a friend or in the mirror.
Prospective employers will often do a web search on you prior to the interview. A positive online presence via social media or job sites is vital. You can reach out to an internet marketing agency to optimize your presentation for employers. This strategy gives you more time to work on other factors that affect your chances of getting the job you want.
Experience and Education

Everybody is a genius. But if you judge a fish by its ability to climb a tree, it will spend its whole life believing that it is stupid.

by

Albert Einstein
Almost every job opportunity asks you to state your education and experience. Don't lean too much on your CV, though. University oversaturation has pumped the economy and world with professionals and degree-holders.
Try to show off your additional skills, rather than reiterate the expensive piece of paper that says you're capable. Companies, now more than ever, ask potential employees to complete a test or set of questions before hiring them; graduating from a prestigious university doesn't always have the same weight as in previous generations.
Some in-demand skills you might have, or could develop, include the following:
●Excellent communication
●Organization
●Honesty
●Receptive to criticism
●Consistency
Impact and Impress

Don't just impress people. Try to inspire them.

by

Shruti Mishra
Find creative ways to stand out and leave a lasting impression. Try and think outside of the box with new strategies or tactics that an employer won't expect. Take a look at these and see if they make sense for you.
Add Value First
If your job market is filled to the brim with competition, try adding value to your employer before they hire you. Make an observation pertaining to a business, decide how you could improve a variable, and get in touch with the company.
Instead of requesting payment for your work, create the content, or make the changes that would enhance the business' output. Let them know that your effort is free of charge and, if they like what you produce, ask them to pay and hire you.
Direct and Honest
If you try to impress an employer with a fake smile, not only will they catch it, but they'll disregard your request for a job outright. Stay honest and straightforward; if you don't like the hours, pay, or other variables, let them know. The company will see your sincerity as a huge positive.