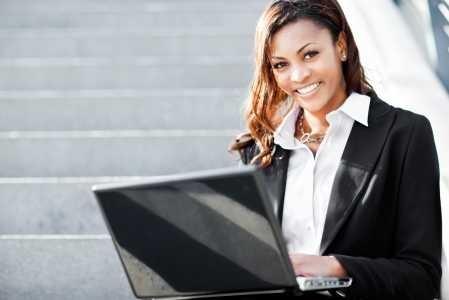 Finding the right candidate for the job is essential for any employer, but it's your responsibility as an employer to make sure you're being clear about what kind of individual you're looking for. Many job advertisements can be vague or even portray the role in a misleading light that often leads to time wasted both for the jobseeker and the employer looking for a new team member. To avoid this situation, consider carefully how your job advertisement reads, and whether or not it offers the relevant information and sounds appealing to potential candidates. Here are some useful tips to help you write a quality job advertisement for your next vacancy.

Include the Important Details

​
While job ads should be concise this doesn't mean that you should write an ambiguous one. The detail is everything in a job advertisement, and you must lay out the most relevant information clearly when you're creating your ad. Include details about what the role entails; for example, if you're writing a cashier job description, you must make it clear that it is a customer-facing role, they will be expected to keep their workstation clean and tidy, they will be responsible for the cash in their register, taking orders, and so on. Try to provide as much detail about the role so candidates understand exactly what will be expected of them before they apply.

Give Information About the Company

​
Remember, you're trying to promote the job to the candidates as much as they're trying to promote themselves to you, so don't forget to include some basic information about the company. What do you specialize in? When were you established? How many offices/stores do you own? What perks can they expect if they accept your job offer? This kind of information can inspire a lot more confidence about the legitimacy of a company with candidates, and encourage them to apply.
If you want to filter out suitable candidates from the crowd of jobseekers, you should include "must-haves" in the advertisement, too. Detail about the job role is the most important part, but to save you (and the candidates) time you should also make it clear what you require from them. For example, do you need the candidate to have an undergraduate degree or some other educational certificate? Do you require someone with at least three years of experience in a similar role? Make sure these "must-haves" are clear, and perhaps also include some desirable qualities that you'd like, but aren't necessarily essential to be able to carry out the role.

Include the Salary Details

​
While a job shouldn't just be about the money, jobseekers want to know how much they can expect to be paid. Include the role's salary and the hours that come with it so that candidates can consider this before they apply. If you're open to negotiating the salary, make this clear on the job advertisement as well.
Proofread the Advert

Finally, make sure you or someone else proofreads your advertisement before you post it to social media, job sites, or any other platforms. Inaccuracies might make you look incompetent and don't inspire a feeling of confidence in your professionalism.
The next time you need to write a job advertisement, consider these tips to make it as informative as possible and to help you find the right person for the job.