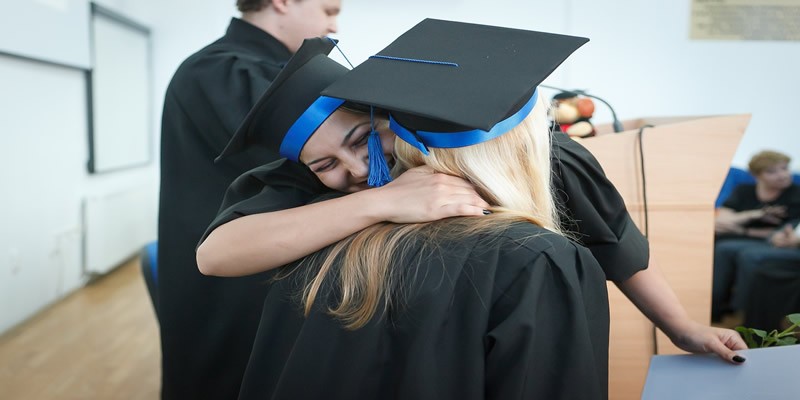 As a working professional, the benefits of pursuing a master's degree are numerous. Further education can grow your skills, open doors for greater opportunities, increase your earnings and give you a chance to meet new people who may turn out to be mentors, business partners or just good friends in your work industry. When you choose to further your education, don't be in a rush, especially when making a decision. Take time to think things through to avoid a situation where you could drop out of school halfway through or end up with an education that does not align with your goals. Consider some of the following mistakes that you should avoid.

Not Exploring and Evaluating a Number of Choices ​

​
The grad school your friend attended or the one that shows up first on Google search may not be the best option for you. Take time to evaluate and explore a number of choices before sending out your application for master's degree. To save time, you can look up sites that allow you to view numerous graduate schools from one platform. Check a couple and compare them before making your final decision. Also, don't forget to check if the institution has a good reputation before signing up.

Not Reviewing Opportunities for the End Result ​

​
What opportunities are available for graduates with the degree program that you are considering pursuing? This is one of the first and most important questions you should ask when choosing a master's degree program. To make this easier, review your short and long term career goals. If you don't already have well-defined goals, set them and talk to a career coach or mentor if necessary. You will make a lot of investments in your degree; therefore, make sure you are headed in the right direction.

Not Being Realistic with the Expectations ​

​
You have a job to keep, bills to pay, notes to study, assignments to complete on time, tuition fees to cover, and so much more. School work for a masters could also turn out to be more demanding than an undergraduate degree. However, you can easily get through all this if you take your time to think ahead of what will be expected of you and then plan accordingly. Plan your time and finances well. Make sure you have enough time to cover the course work and a solid financial plan before you enroll. Also, consider the fact that you may have to cut down on some things such as entertainment time and the number of events you attend or trips you take.
Your wellbeing contributes a lot to good performance at work and school. When you don't get enough rest, proper nutrition, workouts and a social life, you could end up underperforming and even getting sick and stressed out. Therefore, set aside some time for self-care.
Socializing with your other members in your class could also be helpful. Thus, once you sign up, don't isolate yourself. Check online groups and forums and join in the discussions. Don't forget to interact with your professors too.