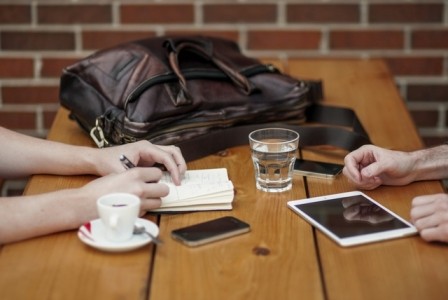 So, you've set up a small business and had some success. You might be thinking whether your project could now be successful enough to fund your life without another job. Giving up your career to focus on your online business can be daunting, but it could also be massively rewarding. Here's a quick guide on how to turn your side hustle into your full-time gig.
Own an extraordinary website
The first big step you should make is to take full ownership of your business. Most people use other websites like Etsy or auction sites like eBay to sell their products when they're first starting out. While they are an easy and quick way to get your products seen online, these businesses can also take a big chunk of the profit from every single sale you make.
Setting up a website will be beyond the capabilities of most people who haven't studied web development. There are tools online that allow you to build your own website, but many of these will enable you to only choose from a few different templates. To make a truly professional website that will help your brand grow, recruit the help of experts. Choose someone with experience in building eCommerce sites. For example, MageCloud is a Magento agency in London who have years of experience helping businesses big and small set up their own website. They have been using the system Magento, which is specifically designed to create fully customizable eCommerce sites for over 10 years and will be able to help set up a custom fit website.
Sell yourself on social media
Once you've got a great looking website, it's time to let people know about it. Social media is one of the easiest ways to attract people to your site. Set up accounts on Twitter, Facebook, and Instagram. Once you've added your brand details to each profile, make sure you regularly update each of these with high-quality photos of your products. When you're using Twitter and Facebook, make sure you include a link directly to the product page on each post. As Instagram doesn't allow links in image descriptions, make sure you include the link to your homepage in your bio. Once you've gained over 10,000 followers on Instagram, you'll be able to take full advantage of swipe-up links on Instagram stories.
Don't let customer service slip
Now you're starting to get more orders in, it's essential to make sure you don't let standards slip. A lot of your orders will be repeat orders from people who have already purchased from your website. If they have a bad experience, then they'll be put off from buying from your business again. Make sure you are as organized as possible. Come up with a system that assures all of your products are quality checked, packed correctly, and then sent to the right place in the fastest time possible. Also include ways that customers can contact you if problems do arise.