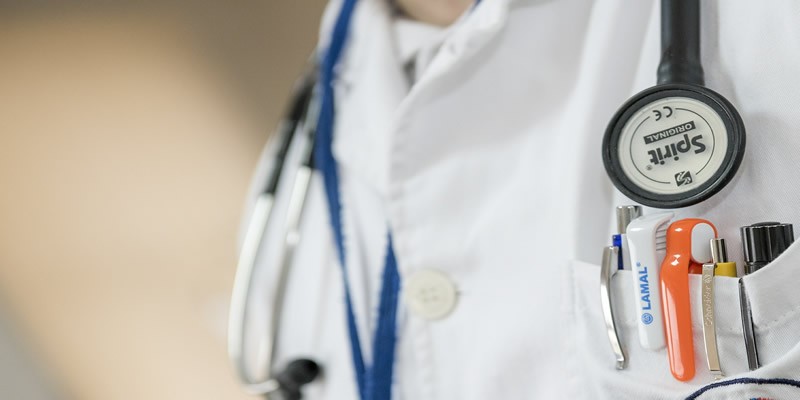 If you're considering starting a business and opening a private medical practice, there are many things to consider. It's a lengthy planning process, and you must have a thorough background in your chosen medical professional. Beyond your professional expertise is the business side of starting your own practice. You'll need to cover start-up costs, market your facility, and build your client base. Still, running a private medical practice is extremely rewarding and worth the effort.
Before beginning your planning, it's good to understand what steps to take to start your private medical practice.
#1. Education and hands-on experience
Before you open your private medical practice, you first need the skills and training to do so. As the operator, you will be the one in charge, and so a thorough background as a doctor is essential. Beyond your schooling, years of practice and experience are crucial to starting your own successful business. The more experience you can get in a wide variety of facilities, the better your private establishment will be.
Once you're confident that you have the skills and experience you need, you can start looking for a good location. Ideally, you want somewhere close to home, but it's more beneficial to commute to a profitable area than establish a private practice where you'll have no patients. It's important to consider the demographics that your clinic will attract and to choose your location accordingly. Since you're opening a private medical practice, you'll be targeting those who would rather not use public medical services, so keep that in mind and look for high-income areas.
You also want to think about accessibility, and locating your practice somewhere that is busy, easy to get to for everyone and strategically placed. Do your research to see if there are areas of your town that currently have limited access to a private medical practice but would benefit from one. Map out where your competitors are and try to find a location that will keep your competition to a minimum.
You will need a ton of medical supplies when starting your own medical practice. Not only will you need to furnish the place, but you will also need to invest in all the necessary equipment, medical tools, supplies, and even stationary. Remember that you'll need to cover all these costs upfront, so it's in your interest to find a quality supplier who offers reasonable rates.
It's also helpful to work with a supplier who can provide you with everything you need. Sourcing your stock from multiple suppliers is very labor-intensive and hard to maintain. An all-in-one medical supplier is the best way to ensure you have everything you need to start up and have a consistent and constant supply of products.
Once you have these three steps out of the way, you can begin building the hype around your new medical practice. You'll need to hire a fantastic team, establish your company culture, and, most importantly, get clients. The three essential steps will set the foundation for your private medical practice and set you up for success.