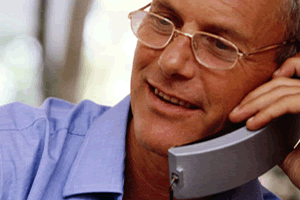 Job hunting during a pandemic. It is not something that any of us thought we would be facing this lifetime. In fact, until about 6 or 8 weeks ago, the very idea of a global pandemic felt about as far from our minds as the idea of flying cars in the future, a possibility but probably not in our lifetime.
Fast forward two months, and everything has changed.
We are facing a new world, things will not return to how they were any time soon and, as candidates, we need to be ensuring that our next role set us up for future success.

A question of time

If there's one thing we've definitely learned during the lockdown, it is that time is our most valuable asset, we shouldn't be wasting it in a career that doesn't suit us.
Here are 5 questions to ask during your next interview to help you decide if they are a company you want to work with: pandemic or no pandemic.
Question 1: What are the biggest hurdles the company is facing during this crisis?
This question gets it all out in the open. You acknowledge that the company may not be in the best place, or achieving the goals it may have set out to achieve at the beginning of the year, but you also show yourself to be direct and clued up about the world.
Candidates that show they can think of their role within the broader context of the company and the community display big-picture thinking, a skill that is sought after by many modern companies.
Question 2: What were the big-picture goals for the company this year, and how have they now changed?
This is a clever question for two reasons. Firstly, it shows that you are thinking long-term about your role within the company and how you can be a part of the company's future.
Secondly, as with the first question, this question displays an acute knowledge of how the current situation may be affecting companies, and vitally it shows you assume that change must happen on the fly and that you're not scared of change.
Question 3: As this team is now working remotely, how are you handling communication and issues surrounding technology and privacy?
It is essential to establish with a new company what their workplace culture is like, culture means different things to different people. Still, for many, it means teamwork and how the company treats its employees.
Asking this question allows you to gain an insight into the way the company views the importance of a work-life balance of its team members and how they handle their technology, take a look at how different companies achieve this like professional IT solutions company A Couple of Gurus.
Question 4: How is the team achieving its goals now that you are working remotely, have there been any challenges? Is remote working something you will keep?
This original two-fold question works much like the one above, it allows you to gain an insight into how the team is handling productivity of its members, and how the team supports remote work now and in the future.