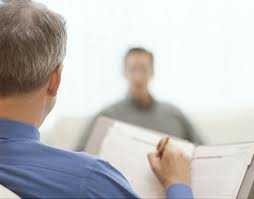 You've done it. After all that time reworking your resume, producing various cover letters, and sending out countless applications, you have secured a job interview.
Yet that was only the start.
The interview itself is where the challenge truly begins. There are many different aspects you have to consider. What questions, if any, will you ask? What's the right clothing to wear? How will you get to the interview location on time? How can you remain composed if faced with a difficult question?
Due to the pressure and competition, you cannot simply turn up to an interview unprepared and expect to land a job. You need to be ready. This starts by understanding what hiring managers are currently looking for in candidates. By getting the inside scoop, so to speak, you can gain an important advantage in your quest for employment.
Are you ready to elevate yourself to "instant hire" status? If so, here are a few helpful tips on how to ace your job interview.

Research the company

If the company you're applying for has a strong employer brand, getting past the interview stage is only going to be more difficult. The posting will attract some of the most talented and qualified job seekers, because the employer brand signifies the company has a reputation for being a great place to work – something that many employees value over an increased paycheck.
Therefore, preparation is an essential part of nailing your interview. The foundation for this is to research the company you're hoping to join. In general, you should understand:
An overview of the company.
Their target market.
What products/services they offer.
When conducting your research, don't simply stick to the company website and the information they present. It's recommended you also browse Glassdoor. Here, you can find reviews for your business of choice and gain a more subjective viewpoint. Additionally, you might learn more about the company spirit and even the interview process itself.

Go with a confident and personable demeanor

This is easier said than done, admittedly. Yet having the right demeanor is a sure-fire way of impressing the hiring manager.
If you're nervous about the interview, confidence is going to be difficult to find. This can be helped by having belief in your abilities and believing you're the ideal candidate for the role. Plus, the more you do your research and get your head around the interview process, the better chance you have of projecting the right image.
Alongside confidence, you should also exhibit a personable and likable character. A hiring manager will look for someone who will gel with the other employees, and this begins by having the right attitude.

Remain engaged and talkative

​Trying to remain fully concentrated during an interview is difficult. There are a million thoughts flying through your head. You'll be asking yourself questions such as "Where do I put my hands?" "Am I making enough eye contact?" "Did I greet the interviewer the right way?"
However, it's essential that you are present and fully engaged during the interview. Show that you're listening to what the interviewer is saying. One method of doing this is to ensure the conversation isn't only heading one-way. Ask questions at appropriate times that are relevant to the discussion.

Don't just ask questions, ask the right questions

In the history of interviews, no candidate has ever looked forward to that closing question. You know the one – "Do you have any questions about the job?" It's an awkward one to deal with, that's for sure.
Yet it doesn't have to be. Once again, preparation can come to the rescue.
When researching, you will naturally learn about how the company functions. Dig a little deeper, and it might throw up a few questions that are relevant for the job interview. A hiring manager will be impressed if you demonstrate that you have a genuine curiosity about the business and the position you're interviewing for.
Furthermore, there are various questions you can ask about the job role and company culture. When doing this, try and avoid generic questions you will find on lists across the internet. Hiring managers could see this as an attempt from you to simply say something other than "no" to their initial question, rather than actually having a genuine inquiry about the job/company.

Be honest
If you have gaps in your skillset or a lack of hands-on experience, there can be pressure to stretch the truth to try and cover these up. However, a hiring manager will appreciate you being upfront and honest about the situation.
Just remember, it is fine if you don't know something. As long as you demonstrate a willingness to learn, being honest can actually help your case.

Spring clean your social media

Did you know that many hiring managers browse through the social media profiles of prospective candidates? In fact, it is often the first thing they do. After all, it provides a gateway into your true personality and outlook – the type of traits that can be hidden on a well-produced resume and cover letter.
When they do browse your social media, ensure there's nothing on these profiles that could compromise your chances of landing the job. This could be anything from risky pictures to profanity.
You might think this step is too late – or even unnecessary – if you've already landed the job interview, but any unsuitable social media content could become an awkward talking point brought up by the hiring manager.

Demonstrate why you're the right person for the job

When utilizing all of the above points, you might believe you have done everything to prove you're the right fit for the company. Yet there are still steps you can take in that regard.
Ultimately, hiring managers cannot get a grasp of your personality through a resume or cover letter. These documents can illustrate your experience and professionalism, but those might count for nothing if you don't get on with the hiring manager.
They want someone with the right attitude and ethos. They don't want to hire someone who could be a disruptive presence to the current workforce. As a result, it's necessary to show you have the correct character for the job.