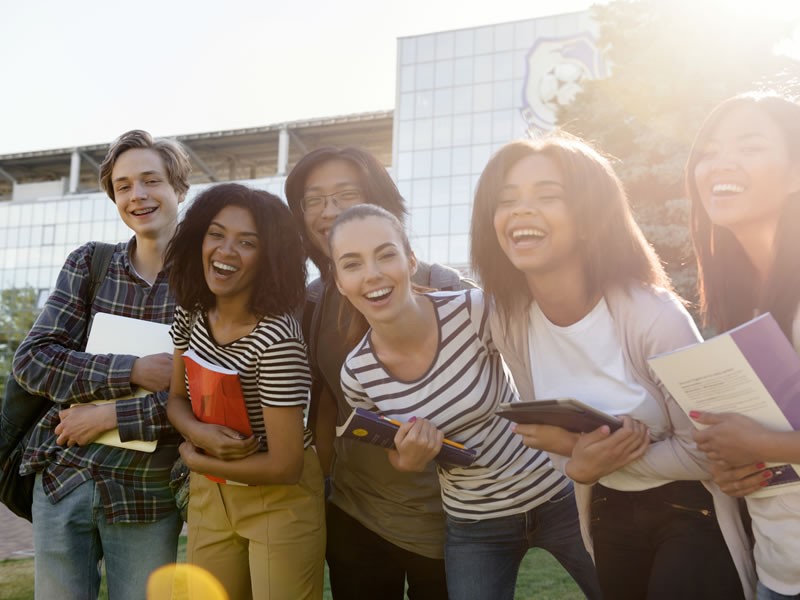 Online MBAs used to be a novelty not too long ago, but with the recent turning tide of events, we can expect online MBAs and online education in general to get a sudden surge in popularity.
Online MBAs were already starting to build some traction, and are now getting the interest of a wide variety of professionals and business owners wanting to add some feathers to their cap. But, while online MBAs do have their fair share of benefits, there are some things you'll need to be aware of first. Read on to find out more.

Don't Expect them to Be Easy

One of the most common misconceptions about online MBAs is that they're somehow easier and less rigorous than traditional MBAs, but that's a complete myth.
As a matter of fact, online MBAs could end up being more difficult for a certain type of student. It takes someone with a high level of discipline and self-motivation to be able to succeed through this format. Some people may actually have difficulty dealing with the relative isolation that comes with these types of programs.
On the other hand, they could be more convenient for professionals trying to keep their current position or business owners who need to attend to their business. However, you have to make sure that you pick the right format for you if you want to succeed.
You may decide to take classes on your own time or take scheduled classes. Asynchronous classes will require a bit more discipline but offer more flexibility. Synchronous classes, on the other hand, will offer some of the structure you'd get in a traditional program while giving you the convenience of being able to study from home.

Accreditation is Everything

When it comes to online MBAs, it's essential that you go with a program that is highly respected internationally and is properly accredited. This is especially important if you're overseas. Many students from Germany, for instance, chose to enrol on online MBAs from UK business schools. If you want your credentials to be recognised at home or anywhere around the world you decide to take them, we strongly suggest you go with an MBA program with a triple accreditation.
Aston Online is a perfect example. They are among the select few world universities to hold accreditation from the AACSB, the AMBA, and EQUIS. The AACSB accreditation is especially important if you ever decide to work in North America. So, make sure that you check what type of accreditation the university you're thinking of enrolling in has, and take a look at their global online MBA rankings as well.
It's also important that you do additional research on the faculty and teaching staff before you pick a program. You want to make sure that the tutors have significant credentials and experience giving out not only courses in general, but teaching online classes specifically. You also want to look at the tools and resources that will be at your disposal. And, you also want to get as much information as possible from alumni and students that are currently studying their online program.

Accredited Programs are Just as Respected as Traditional MBAs

Another thing you should know is that there is no distinction between someone who received their MBA online and someone who got their credentials through traditional means. There is nowhere on your degree that states that it was acquired online, and it will be respected just like any other degree.
However, this all depends again on the reputation of the university. So, instead of worrying whether employers will be looking at how you got your degree, focus on getting it from a highly respected institution with a thorough online MBA program.

Know the Difference Between an EMBA and an MBA

It's also very important that you know the difference between an MBA and an EMBA as it will make a world of difference depending on your business experience. An MBA, for instance, is the better choice for people who were thinking of starting a business. The MBA will give them the credentials and set of skills needed in order to be successful at the launch point.
On the other hand, an EMBA, which stands for Executive Master of Business Administration, will be geared towards people who are already involved in business or management. As a matter of fact, having significant business experience is a prerequisite for many EMBA programs. While both options are primarily geared towards working professionals, the curriculum and learning outcomes will be slightly different, so that's something you'll have to be aware of before you enrol.

Networking Will be a Major Component

You also have to be prepared to adapt your networking methods to an online format. The good news is that most faculties offer a wide variety of tools for students to network. Again, this is something you'll have to investigate before you choose a program. Look at the different groups, associations and student clubs the university has.
Online MBAs allow students to meet a highly diverse pool of talent, so it's important that you're able to benefit from it to the fullest. For instance, some schools may have associations strictly revolving around venture capital, entrepreneurship, or business analytics. These will give you access to additional opportunities which could be useful for the rest of your career.

Determine Your Goals

As we mentioned earlier, online MBAs are very flexible and can be adapted to your goals. So, make sure that your goals are clear from the get-go.
For instance, if you have family or professional obligations and you're worried that the workload will be too much, you can always opt for a part-time online MBA. These will usually allow you to complete your studies within 3 to 5 years. Some people might want to have some sort of face to face component in their programs, and in this case, a hybrid MBA might be the best choice for you.
On the other hand, if you want to get your credentials as fast as possible and aren't afraid of the challenge, then going for an accelerated online MBA could be an option. An accelerated MBA will allow you to get your credentials in as little as 12 months. Not only will you be able to get your degree faster, but you could also end up saving money as a result.

Take a Look at the Teaching Tools

Another thing you should do is to make sure that the program is using the latest teaching tools and technology. Most schools will allow you to test drive their course delivery system before you enrol. You not only want to see how easy to use their interface is, but also whether they allow access to lectures around the clock and streaming lectures. This will be especially important if you need your classes to fit around your schedule.
You also need to know how much support you'll be getting, and who to contact in case you're experiencing technical issues. The school you choose should have technical staff ready who'll be able to ensure everything goes smoothly and that you won't fall behind because of some system crash. The school also has to make it as easy as possible for you to reach the teaching staff. Do they offer email, chat, video, and voice support? These are all things that you'll need to know beforehand before you make your final decision.

Make Sure that Online MBAs are the Right Choice for You

Last, but not least, you have to make sure that an online MBA fits your personality and learning style. Some people will simply miss the interaction they would have in a traditional setting. If face to face student life is one of your main priorities, then an online MBA might not be the best choice for you.
On the other hand, some students may actually thrive in this kind of environment. Some might be a bit more reserved, and actually feel less comfortable in a crowded class. Not only that, but a lot of students are surprised at how close and personal the method can be, especially when it comes to interacting with teaching staff.
Also, you have to be aware that online MBAs might limit your choices when it comes to things like internships, or job fairs. However, a good online MBA program will offer great career services to students wherever they are, which is why it is essential that you check out what those are before you enrol in any program. Whatever you do, do as much research as you can about online MBAs in general, and don't be afraid to ask about any concerns that you may have.
So, if you were still wondering if an online MBA would be the right choice for you, we hope we were able to shine some light on them. Make sure that you look at all the options at your disposal, and get as much information about any program or faculty before you decide to make the jump.