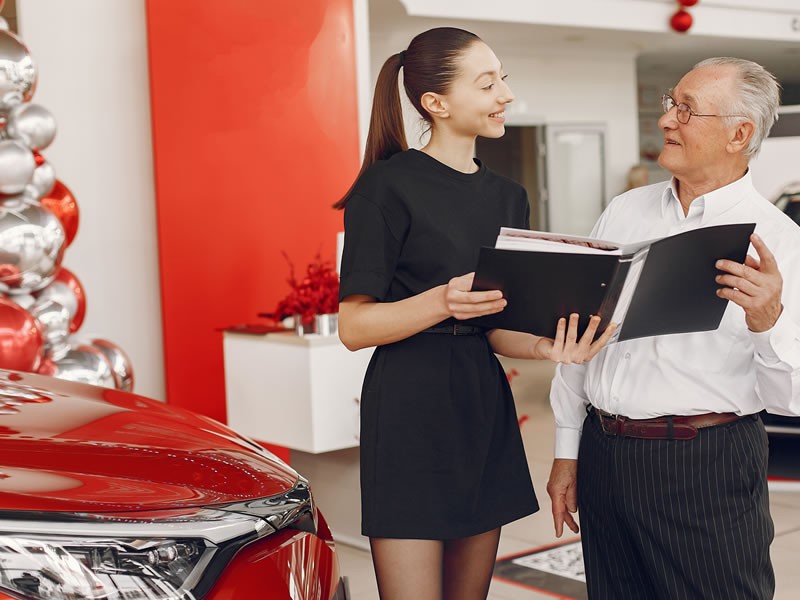 Opening a car dealership is a huge business venture requiring quite a substantial investment from the beginning. It requires a lot of planning, research, and has many legal requirements involved as well. That said, a car dealership can be extremely profitable, so if you're willing to put in the work, it will definitely pay off.
Owning and running a car dealership is much more involved than many other business types. There's a lot of information you'll need to know from business knowledge to management and technical know-how. While formal schooling is not necessarily required to open a car dealership, you'd be less likely to succeed without some form of education.

Gain automotive knowledge

If you're going to run a car dealership, you will need to know a lot about cars. While you may only be selling them, people will only buy from you if you know what you're doing. Cars are a significant investment for buyers, and they will not decide to buy lightly. Knowing the ins and outs of vehicles will allow you to build trust with your customers and help you make the sale.
It doesn't mean you need to train as a mechanic, but a thorough knowledge of the automotive industry is essential to running a successful dealership. You have a few options here. Before striking out on your own, you could work under an established car dealer to learn the ropes. Alternatively, formal education through an automotive school will equip you with everything you will need to know to work in the industry.

Business and management education

You will be running your car dealership as your own business. Starting a business is a complex process, especially when you're selling such a high-ticket item. Becoming a business owner means becoming an expert in many different fields, and so obtaining a degree in business management will be a massive asset to you and your business.
Formal education can be a substantial investment, but there are ways to reduce those costs. If you're an athlete, for instance, you may have access to American sports scholarships, which will allow you to gain your education without financial implications.
Here are some of the critical components of business you can expect to learn in formal education:
Finance - Learn how to fund your business, about loans, and what financing options and interest rates you can offer your customers.
Operations- Learn about the day to day running of a business.
Staffing- Learn about how to hire staff, employee benefits, and insurance.
Business strategy and planning- Learn how to craft a business plan and strategize for growth.
Marketing/advertising- Learn how to promote your business both digitally and physically. Learn how to reach potential clients, social media, and website strategies and advertising.
Accounting- Learn about taxes, budgets, and invoicing.
IT- Learn about using computers to optimize your business and about digital security.
Market analysis and research- Learn how to research and analyze market trends.
Business policies and legal requirements- Learn about liabilities and your roles and responsibilities as a business owner. Understand what you are legally required to do to open and run your business.
Licensing- What licenses do you require to run your business?
Human resources- As a business owner and manager, what are your employees entitled to?
All of these topics are essential to know as a business owner, and formal training is the best way to ensure full preparation and confidence in your venture.