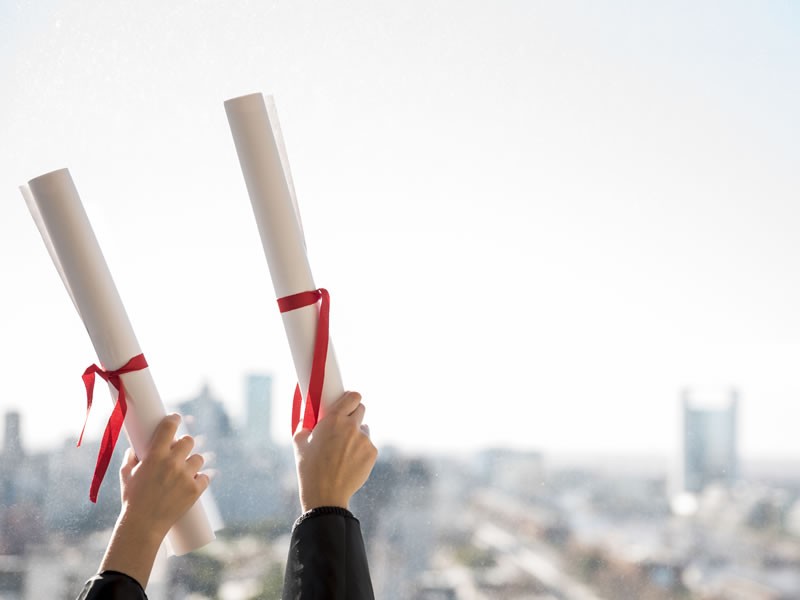 One of the best things about running a business is that you don't have to do anything that you don't want to do; you have the freedom to run things your own way in the style you see fit.
However, although this is something that many people enjoy, it can also be concerning; how do you know you are doing the right thing or asking the right questions?
This is where having a degree can help you. It will enable you to understand just what to do, and will give you more insight into how to run a business.
This is true whether you have a degree in business or in another subject altogether. Read on to find out why having a degree will help you in business and push you towards success.
There is more to your education at college than the subject itself, which is why all degrees, no matter what you do afterwards, are going to be of use. There are additional skills you can learn which will enhance your life in many ways, including if you start a business for yourself.
Being organized is one of the skills that a degree will teach you. This is ideal if you run a business as you will need to be organized in order to ensure that you hit your targets and deadlines, and that you don't neglect anything that has to be done.
When you are more organized you will have more time for your family and friends too, giving you a great work life balance.
You will also learn how to:
●Carry out research
●Think of the pros and cons to every argument and decision
●Manage people
●Improve time management
If you start in business without a degree, then don't worry – there are online courses aimed at degree completion programs for busy adults you can take to build up your skills and your knowledge. The key here is to understand when you need additional knowledge and to work towards gaining it.
You won't start a business expecting, or wanting, it to fail, but sometimes this does happen. Sometimes there just isn't the demand for your product or services that you thought there would be, or you might just decide that you don't enjoy working for yourself.

Networking And Connections
Having the right network when you start a business can be the difference between success and failure. One way to build up these useful connections is through your degree. At college, you will meet many people who might be able to help you (and whom you may be able to help in return), and even if you learn online in a part time way, you will still have the option for meeting up with or chatting to others who are doing the same course.
You might even find a business partner among your classmates and entirely change the course of your life for the better.