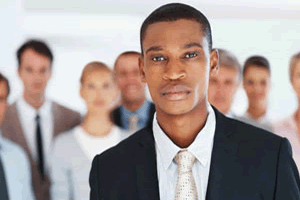 Well-led employees will be productive and motivated, which can help to boost your company's culture and morale, save time, and improve the efficiency of your business and the quality of the services that you provide. To find out how you can improve the leadership of your employees in 2020, read on for a short guide on the best methods that can push your employees towards success.

Invest in Project Management Software

​
Project management software can be integral to the smooth running of your business, including the leadership of your employees. If your business uses project management software, you will be able to easily schedule tasks for employees to perform and communicate their exact demands with employees. Not only this, but project management systems can also allow you to store and share information, which can be key in ensuring that all your employees are working on the same page.

Delegate and Give Responsibility to Others

​
An effective leader should not perform all their duties by themselves. Instead, it is important to delegate and give responsibility to other employees. Not only will this mean that you can prioritize the actions that need your supervision, but it also means that your employees will feel integral to the operations of your business. This can be key in motivating your employees to success.
​ Employees will often become unmotivated and inefficient if they believe that the work that they are performing is not appreciated by their manager. Then, you should try to reward employees when they have reached their targets or performed well. This can include arranging team-building days and holiday events, as well as offering them a gift or pay-rise in order to recognize their achievement. Rather than become angry with employees who are struggling, you should take the time to discuss with them why this might be, and work with them to create targets that they can work towards.

Hold Meetings for All Employees

​
The most effective change that you can make to your leadership is improving your transparency. Effective communication between leaders and employees is key, and you should ensure that they are the first to know about any issues facing your business, as well as what is expected of them and the precise instructions that they need to follow. In order to do this, you should consider holding regular meetings that all your employees are invited to attend. In these, you can discuss the performance of the business and any events or concerns that your employees should be aware of.

Measure Your Employee's Performance

​
Lastly, it is vital that you can measure your employee's performance over time. This will enable you to keep track of their efficiency and success. You can do this by setting employee objectives, using different metrics to judge data, or by using self-evaluation methods, which can help employees to have their say. You should then base your annual reviews and one-on-one meetings on this assessment, which can help you to shape viable goals for each individual employee under your management.