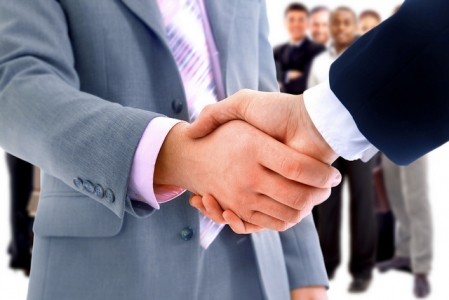 Looking through the same old job adverts can be boring and more than a little demoralizing. If you've had enough of filling out application forms (only to then add all of your resume details to another page), then maybe it's time to start considering other options. With the job market more stressful than ever, more people are giving serious thought to starting their own business. In the age of the internet, a business launch is easier than ever, although it still takes a lot of work and planning. While it might be daunting to consider going it alone, starting your own business means taking more control of your life. So, if you've had enough of job hunting, follow these steps to your brand new business.
Think about what kind of business best suits you. Consider the reasons why you want to work for yourself (it could be freedom, the money, or because you've had a fantastic idea). Take into account your skills and your areas of expertise. The goal is to find a business idea that you will feel passionate about. You're also going to need to start thinking about how you're going to fund your business and what tools or equipment you're going to need. All business owners have to plan and prepare, and the more you think about what you love doing and what your skill sets are, the easier it is to start moving forward.

Financing Your New Business

​
It's a lot harder to start a business if you don't have any money to back you up. Traditionally, you'd head to the bank with a business plan and your fingers crossed, but that's not as viable an option as it used to be. There are a lot of alternative options for finding funding, though. You could find an investor or apply for a small business loan from established providers like biz2credit.com. Once approved, you can start taking the next steps, such as setting up your premises, hiring staff, and making sure that you have all of the essential stock and equipment needed to launch your business on day one.

Breaking Down Your Idea

​
Once you've got some ideas of your type of business, it's time to start breaking it down. You're going to need to think about what kind of customers you're going to appeal to and which businesses you're going to be competing against. Again, this is going to mean research.
●Industry: Make sure that you know what's happening in the industry you're trying to break into. For those opening a new restaurant, for example, make sure you understand the current marketing trends and technologies that can improve your management and set up news alerts so that you're always on the industry pulse.
●Customers: One of the most important things to break down is your target audience. The more you know about your potential customers, the more you'll understand what they want from you. This will also make it easier to target your marketing right at them.
●Competitors: The more you know about what your competitors are selling or how they are marketing themselves, the easier it is to avoid their mistakes and take advantage of their missed opportunities.
Always do your research long before you get to launch day. The more you break down your research, the more information you'll be able to work with.
Starting a business can be hard work. Then again, so is job hunting! If you're tired of browsing job boards and you've rewritten your resume a thousand times, then maybe it's time you started thinking about taking control of your future and becoming an entrepreneur.