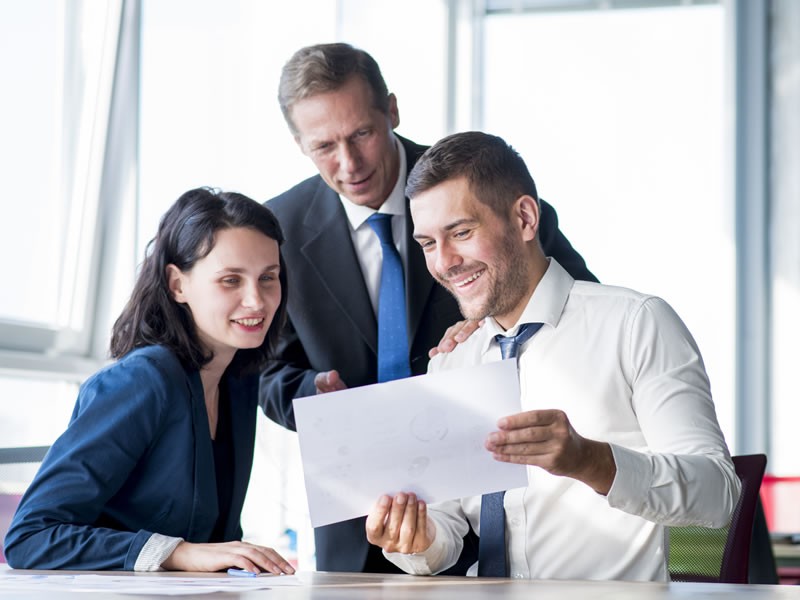 It's often the case that companies look to put their customers first. However, many forget that this means prioritising your employees because they're the ones taking care of your customers.
Just about everyone hates the automated telephone systems and just wants to get through to a human being. The human touch is what convinces customers that they've been well taken care of, and this is worth remembering in a business setting too.
So here are 4 ways to successfully put your employees' wellbeing and happiness first.

Nurture Their Careers

When the company cares about their staff's long-term careers, it is appreciated. Not everyone is positive-minded and confident enough to push themselves in the right direction, and sometimes, they benefit from an employer urging them along.
This may mean putting them up for short courses that can get them to the next level or an even shorter training course to address areas in their current roles that aren't up to par. Also, if you let them know what roles they could be promoted into if they develop themselves, that is a strong step in the right direction too.

Increase Holidays and Break Times

Companies tend to see holiday periods as expensive indulgences rather than a completely necessity for letting employees recharge. To this end, many employees don't even take their full allowance because they're either too busy or they feel guilty about doing so. The business should look to extend holiday periods and increase the frequency of break times too. This helps every employee perform at their best and return to their role enthusiastic to give their best performance

Ensure Employees Matter More Than Revenues

​
Everyone knows that client from hell who complains about everything and won't let anything lie. They will pick apart any offer, question every point along the way and make life deeply unpleasant for the staff who deal with them. And, usually, they pick their target and keep asking for the same customer service representative who gets it in the ear!
Eventually, months or years later, the management will finally take pity on the staff member by effectively firing the client. This tends to come way too late for the employees' liking, however, especially the one who's had to deal with this unruly client. Instead, companies can take the high road and fire the client much sooner.

When Cutting Salaries, Start at the Top

To avoid hurting morale, asking for salary cuts should start with the leaders of the business going first. This is because the salaries at the management level are often disconnected from the people below them, who earn a fraction of their pay.
If necessary, the owner of the business should manage a short-term reduction in pay by using payday Loans direct lenders. This means taking a loan over a duration of a year or less from a direct lender that's setup to provide it quickly. It can cover a reduction or gap in pay until normal salaries resume when the business is trading better, and allows you to avoid taking money directly out of the company.
When taking care of your employees, they're likely to really deliver for you when the chips are down. And that's certainly not the case otherwise.