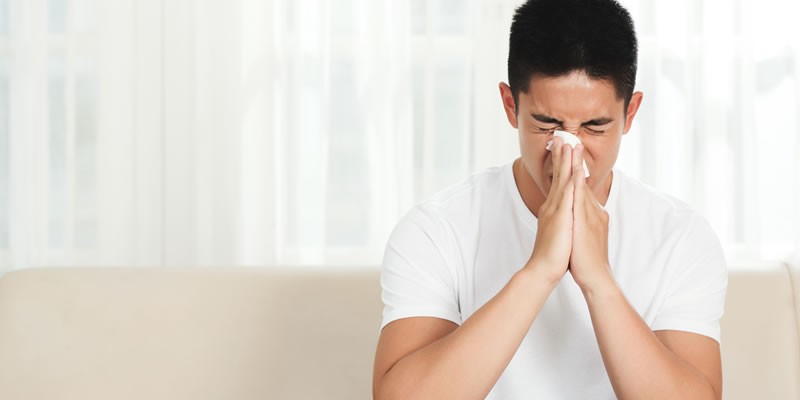 Nowadays it seems increasingly prevalent for employees to go into work, regardless of how unwell they are. Instead of forcing yourself into work while you feel physically unwell, you should be taking the time off to recover. Allowing yourself space and time to rest up is far more productive than making yourself more sick in the process of returning to work.
If you have a poor diet, then supplements may be necessary to make up for the lack of nutrition. However, a balanced diet is so important for your general health and recovery. This can be quite difficult if you are seriously ill and are struggling to keep food down; but, in terms of diet, every little bit does help. Try and eat a balance of protein, carbohydrates and healthy fats to keep yourself feeling alive and well throughout the healing period. It's also a good idea to stay hydrated and to try to focus on foods that are rich in Vitamin C .
If you are worried about healing in time to go back to work, arrange a meeting with your GP to discuss the best possible treatments for you. If you are worried you may have gotten ill as a result of a misdiagnosis, then you should ideally find a new GP and contact medical negligence solicitors. Either way, a GP will be necessary to help guide you to the end of your illness with the best treatment possible.
If you are off work sick, then it is so important that you don't go back early, even if your boss is guilt-tripping you. By returning to work you will put yourself under unnecessary strain, not to mention potentially spreading the virus around to your other co-workers. Rest-up and take the time to get better on your own terms.

Sleep
It is so important to get that shut-eye while you're taking time off work sick. You may not be able to get the full eight hours in one go: the symptoms of your illness may keep waking you up, which can be incredibly frustrating. Getting sleep when you can instead can help your immune system to carry out its most basic functions, and repair you while you drift off.
Here's a tip to improve your immune system and general disposition: avoid stressful situations. Don't politely offer to check emails and contact clients during your time off if you know deep down it will make you more stressed and irritable. The incentive for your employer is to have you return to work in the best condition possible, so don't let them bring you down in the interim. Stress could potentially interrupt your ability to eat and sleep regularly, both of which are crucial to healing.
If your doctor has signed you off work, they have done so to put your needs first. Your employer should come second while you are repairing your body. It is absolutely not in their interest to hassle you and ask you to return early.