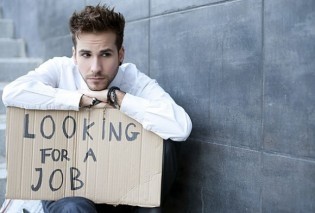 Starting out with your IT career as a freshie always seems difficult but its not.
The number of IT graduates are getting multiplied each year and competition is growing at the same rate.
In your academics, you learn how to solve problems right from your desktop with a programming language you choose. You're open to new ideas and create multiple solutions as long as you follow the logic of the problem.
It is always a wonderful experience to solve those complex problems and win good grades but when it comes to career building, you have to adopt some new stuff.
You're just graduated and looking for an IT firm to get started with no work experience, right?
No need to recall this; "you can't get a job without work experience".
You'll land your dream job, just keep reading as we're going to discuss some practical strategies and a platform that will get you recruited in no time:

#1. Train yourself with Practical online courses
First things first, you have to train yourself. Market requires competent candidates and you've to be the one.
Sites like Udemy, Coursera, Alison and Treehouse offer affordable courses by industry professionals. Just search for the courses that are related to your technology and get enrolled.
Learn how market is make use of that tech to make things happen. This way, you will find the gap between yourself and the market. Just minimize that gap and get ready for the market.

#2. Build an Online Portfolio
Your final year project isn't the only thing an IT firm is going to look at; build an online portfolio, too. Find a cool idea, sketch it, start coding and publish.
Use free repositories like Github to submit your projects. Github is an effective platform to publish your projects. Other than portfolio, Github can help you get noticed by tech giants like Google, IBM, and Facebook.

#3. Freelance Your Skills
As you've gained proficiency in a few languages, you can start practicing by taking freelance projects. Sign Up on Upwork, Fiverr, Freelancer and list your skills over there. Bid on simple freelance projects at first, win them and practice. This will improve your practicality and you will eventually perform great in programming tests during the interview.

#5. Attend Local Tech Events - Start Networking
Networking is powerful when you do it more often. Attend tech events happening around you, talk to the attendees and companies' ambassadors out there.
You'll get a chance to meet employers that are looking for freshies, or you'll find customers that are looking for a developer. All you need is good communication skills to make meetups fruitful.
Dress up like a professional and get in, meet everybody that relates your subject. You'll finally reach a meeting that will lead you to your first tech job.

#6. Build a great profile at Job Platforms
Job platforms have made it easy for employees to connect employers and vice versa. They're basically a platform where employees and employers create a profile and enlist their interests. Employees write about their academics and skillset while employers post jobs with specifications like the skill set they require.
Being an IT professional, I recommend Jobflow as your gateway to find the job that suits your skillset. Tons of employers are there waiting for dedicated freshies to expand their teams. Sign up and find tech jobs in London, write about your skillset and academia to get noticed by the potential employers across Europe.