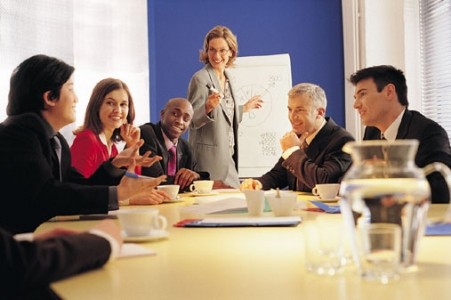 Capital expenditures for equipment purchases and maintenance are one of the biggest line items in the budget of any company. If you buy equipment that costs too much, you're wasting money. If the equipment isn't right for the job or costs too much money to maintain, you're losing money you could have put to better use. Here are 4 ways tech companies can save on equipment costs without sacrificing quality or performance.
Ask If It Is Really Necessary

​
Before you buy equipment, ask yourself if it is really necessary. Don't buy something because the competition has it, as you may not really need it to deliver the services you specialise in. Furthermore, you may find that it is easier to outsource a task than buy equipment for it and learn how to use it. This is especially true if you may not be doing this type of work often in the future. If you aren't sure, rent it instead of buying it, and you can always buy it later.
Understand the Entire Cost

​
Don't sign up for a rental contract based on a low monthly rate. Take the entire cost of operating the equipment into account. What will you have to pay in maintenance? How much does it cost to operate in terms of labor and supplies? More reliable equipment that needs fewer changeovers may be worth spending a little extra on. Equipment that costs more to own but produces far more product is probably worth it. Do a cost-benefit analysis of every rent/buy/lease decision.
One mistake is buying equipment when renting could be cheaper over the long-run. For example, you may buy a piece of equipment because the rental rate seems high but waste money because it isn't fully utilized.
Don't buy equipment you won't be using heavily. Furthermore, you could save money by leasing equipment for a few months over owning something you'll replace in a year or two. Just make certain you understand the warranty and maintenance agreement so that it doesn't end up costing you in the long-run.
Shop Around

Too many people select the first equipment provider they find. They do this because they forget there are other vendors. Simply having one or two other price points allows you to know whether you're being over-charged or possibly buying poor quality equipment.
Some people are afraid to shop around because of the time they think it will take. Use a search engine for electronic parts. A site like Octopart could help you search the inventory offered by thousands of manufacturers, allowing you to quickly narrow down the options to just the part you need.
Also, learn about the used equipment market. Whether the equipment is gently used, repossessed or sold by a firm going out of business, you might save a lot of money. Note that the condition of such equipment can vary wildly, so try it out first.
Sign Up for Business Memberships

Membership in loyalty programs can save you money whether you're buying office supplies or office snacks. And, the savings are significant if you're buying from warehouse stores. Pay attention to sales they may hold or coupons they may offer, allowing you to save even more. This is incredibly valuable if you're buying new office furniture or electronics. Signing up for membership with these firms may also give you access to financial services.
Reducing your equipment costs and operational costs is something most businesses can do. Invest some time in reducing your overhead expenses, and you'll be able to instantly increase your bottom line.