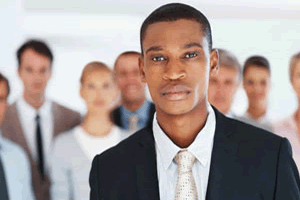 Training your employees is vital when you run a business. They have a right to know what is expected of them in terms of industry standards, their job specification, and how to use the relevant equipment. If employees feel neglected by those in authority, it's unlikely you'll get the best out of them.

Training helps build a trusting relationship with your employees while pushing the business forward towards success. Many businesses aren't aware of the perks that the relevant training can bring to a company, which is why we've put together this article to highlight some of the key benefits you need to be aware of.

Improves employee performance

If employees are unaware of how to carry out their job role, they simply won't perform to the best of their ability. A suitable training program should give them a certain level of expertise to develop their skillset and deliver a much higher quality of work.

Employees should have a clear understanding of their responsibilities and any targets they need to meet. Not giving your employees enough information on what needs to be done could negatively impact their performance. Mistakes are highly likely if employees lack the adequate skills and knowledge to carry out their job. However, training your employees will cut down on the number of avoidable mistakes made and allow them to feel far more capable in their position.

Increases productivity

It's essential that your employees remain productive for your business to become successful. For this to happen, they need to feel a degree of job satisfaction. Employees who consider themselves inadequate for their position are likely to be disengaged with their work, which is why business owners need to incorporate training into the workplace to keep stimulation and confidence running high.

With the correct training, your workforce should remain engaged while providing them with the tools needed to carry out their job well. This simple tactic should encourage employees to become much more emotionally invested in their tasks.

Chances of promotion

It's important to retain employees who are an asset to your company. Further training could enhance their skillset, so they become a good-all-rounder and have the ability to handle any task that is thrown their way. If you have faith in certain individuals, it would be a wise idea to promote them.

All employees should be able to negotiate when they're dealing with customers and clients. A dedicated training program in negotiation by Karrass will allow employees to create strong, long-term relationships with individuals to help them succeed in the business world. This effective training program could be the first stepping-stone in shifting some of your unwanted responsibilities onto trusting employees who are looking to progress in their career.

Less supervision

As a business owner, it's likely your time is always being shared amongst an array of tasks, meaning you're unable to concentrate on what really matters. If employees aren't well trained, you'll always be having to be in attendance to supervise. A well-trained employee should be able to get stuck into their tasks without needing to be constantly monitored by those in authority.